Main content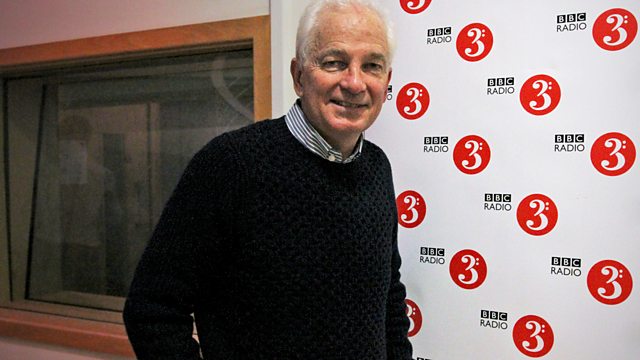 Monday - Sarah Walker with David Gower
With Sarah Walker. Includes My Favourite Character Dances; Building a Library Recommendation: Kern: Show Boat; Artist of the Week: Martin Frost, in Crusell's Clarinet Concerto No 2.
9am
My favourite... character dances. Many classical ballets incorporate stylized representations of traditional folk or national dances, and throughout the week Sarah chooses a handful of her favourite character dances from evergreen ballets including Swan Lake, Don Quixote, and Coppelia.
9.30am
Take part in our daily music-related challenge: listen to the clues and identify the mystery person.
10am
Sarah's guest is the broadcaster and former England cricket captain, David Gower. Famed as one of England's greatest batsmen, David was one of the most capped and highest scoring players of his time and led England to victory during the 1985 Ashes. Since retiring from professional cricket he has forged an equally successful career in the commentary box. David will be reminiscing about his time as cricket's golden boy, talking about his commentating career and sharing a selection of his favourite classical music, including works by Byrd, Bach and Beethoven, every day at 10am.
10:30
Sarah features excerpts from the Building a Library recommendation from last Saturday's Record Review
Jerome Kern
Show Boat
11am
Sarah's artist of the week is the Swedish clarinettist Martin Fröst, one of the best wind instrumentalists of his generation. He has performed with some of the finest orchestras from around the world, as well as being a keen recitalist and chamber musician. Throughout the week Sarah shares Fröst's interpretations of classics of the clarinet repertoire including Crusell's Concerto No. 2 in F minor, Saint-Saëns's Sonata in E flat major, Brahms's Quintet in B minor, Debussy's Premiere rapsodie and Mozart's Concerto.
Bernhard Henrik Crusell
Clarinet Concerto No. 2 in F minor Op. 5
Martin Fröst (clarinet)
Gothenburg Symphony Orchestra
Okko Kamu (conductor).
Music Played
ARTIST OF THE WEEK: MARTIN FRÖST

MY FAVOURITE...CHARACTER DANCES

DAVID GOWER'S CHOICE NO.1

DAVID GOWER'S CHOICE NO.2

DAVID GOWER'S CHOICE NO.3

THE BUILDING A LIBRARY RECOMMENDATION FROM LAST SATURDAY'S RECORD REVIEW

ARTIST OF THE WEEK: MARTIN FRÖST