Main content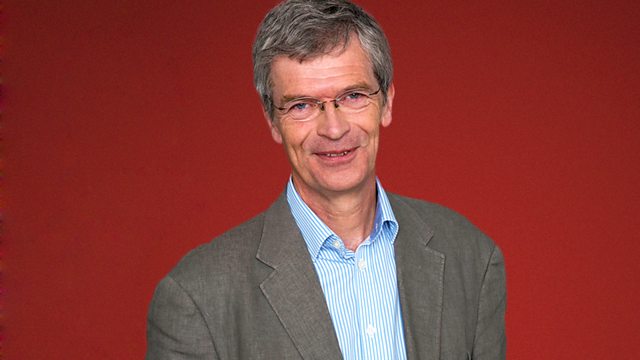 30/01/2016
Alyn Shipton's selection of listeners' requests includes music by Ben Pollack and his Orchestra from 1929, featuring the young Jack Teagarden.
Performers:
Artist  Echoes of Swing
Title  Sandancer
Composer Dawson
Album  Dancing
Label  ACT
Number  9103-2 Track 9
Duration  3.04
Performers Colin Dawson, t; Chris Hopkins, as; Bernd Lhotzky, p; Oliver Mewes, d. 2015

Artist  Fats Waller
Title  Old Grand Dad
Composer Waller
Album  The Essential Collection
Label  Avid
Number  878 CD 2 Track 20
Duration  2.49
Performers: John Hamilton., t; Gene Sedric, cl, ts; Fats Waller, p; John Smith, g; Cedric Wallace, b; Slick Jones, d. 11 April 1940

Artist  James P Johnson
Title  Carolina Balmoral
Composer Johnson
Album  Classics 1943 - 44
Label  Classics 
Number  CLASSICS824 Track 5
Duration  3.31
Performers James P Johnson, p; 1943

Artist  Johnny Griffin
Title  The Kerry Dancers
Composer Trad arr Griffin
Album  The Kerry Dancers
Label  Riverside
Number  420 Track 1
Duration  4.44
Performers: Johnny Griffin, ts; Barry Harris, p; Ron Carter, b; Ben Riley, d. 1961-2

Artist  Perez Prado / Shorty Rogers
Title  St James Infirmary
Composer Primrose arr Rogers
Album  Voodoo Suite Plus Six All Time Greats
Label  RCA
Number  88697145562 Track 2
Duration  2.22
Performers: Perez Prado and His Orchestra with Shorty Rogers, t, arr. 1954

Artist  Bela Fleck and the Flecktones
Title  Arkansas Traveller
Composer trad
Album  Tales From The Acoustic Planet
Label  Warner Jazz
Number  Track 7. CDW 45854
Duration  3.05
Performers: Bela Fleck, bj; Edgar Meyer, b; Kenny Malone d, 1995.

Artist  Ronnie Scott Boptet
Title  Wee Dot
Composer J J Johnson
Album  Great Scott – Birth of a Legend
Label  Giant Steps
Number  GIST013 Track 9 CD 1
Duration  2.44
Performers: Dennis Rose (trumpet) Johnny Rogers (alto saxophone) Ronnie Scott (tenor saxophone) Tommy Pollard (piano) Lennie Bush (bass) Tony Crombie (drums) Ginger Johnson (bongos) April 9, 1949

Artist  Nat King Cole
Title  Sweet Lorraine
Composer Burwell / Parish
Album  That's What Original Recordings 1943-7
Label  Naxos
Number  8.120826 Track 5
Duration  3.15
Performers: Nat King Cole, v, p; Oscar Moore g; Johnny Miller, b. 15 Dec 1943

Artist  Lucky Thompson
Title  A Lady's Vanity
Composer Thompson
Album  Lucky Thompson Meets Oscar Pettiford
Label  Fresh Sound
Number  424 Track 3
Duration  5.13
Performers Lucky Thompson, ts; Hank Jones, p; Oscar Pettiford, b: Osie Johnson, d. 30 Jan 1956

Artist  David Newton
Title  Scotch Blues
Composer Newton
Album  Halfway To Dawn
Label  Concord
Number  CCDEU 48802 Track 5
Duration  4.22
Performers: David Newton, p; Matt Miles, b; Steve Brown, d. 2000.

Artist  Ella Fitzgerald and Joe Pass
Title  Tennessee Waltz
Composer Stewart / King
Album  Again
Label  Pablo
Number  Track 13
Duration  2310-772 3.50
Performers Ella Fitzgerald, v; Joe Pass, g. 1976.

Artist  Alain Goraguer
Title  Go Go's Goggles
Composer Goraguer
Album  Go Go Goraguer
Label  Gitanes Jazz Productions
Number  016 563-2 Track 1
Duration  4.01
Performers: Alain Goraguer, p; Paul Rovere, b; Christiann Garros, d.

Artist  Harold McNair
Title  Barnes bridge
Composer McNair
Album  Flute and Nut
Label  RCA
Number  1094 S 1 T 4
Duration  4.14
Performers Harold McNair, fl; Danny Thompson, b; Orchestra dir John Cameron.

Artist  Jimmy Giuffre
Title  The Sheepherder
Composer Giuffre
Album  The Jimmy Giuffre Clarinet
Label  Pollwinners
Number  27246 Track 6
Duration  5.25
Performers: Jimmy Giuffre, cl; Buddy Collette, cl; Harry Klee, bcl. 1957.