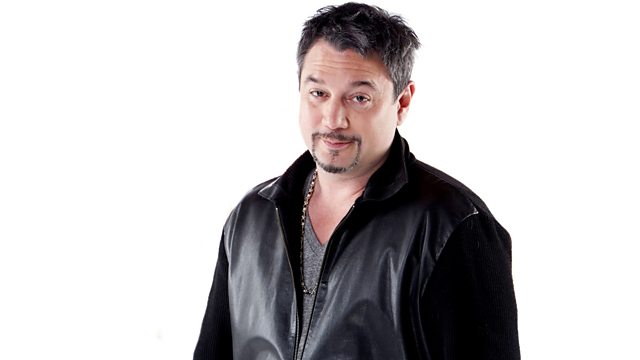 Listen All You New Yorkers
This is a journey into sound. Huey's your guide and it's going to get loud and funky.
The Funk Lovin' Criminal is also a Funk Lovin' Criminal. He loves Punk, Reggae, Disco, Jazz, Hip Hop and more too. Huey's is a playlist that's just right for Saturday morning.
Huey always comes armed with his legendary Crate of records. Assembled with the listeners help, the collection contains some of the finest albums ever cut to wax. Each week Huey asks the listeners to suggest a new entry into the crate, and he also lets them dust off a record to play on the show.
There's also a chance to rewind time and get on down aboard the soul train. Each week it stops at a different year in Soul history.
And if you've ever asked "where's my beat?" then Huey's got you covered when he unveils his Beat Of The Week.
Saturday morning is in the safest possible hands. That's a fact Jack.
Last on