Main content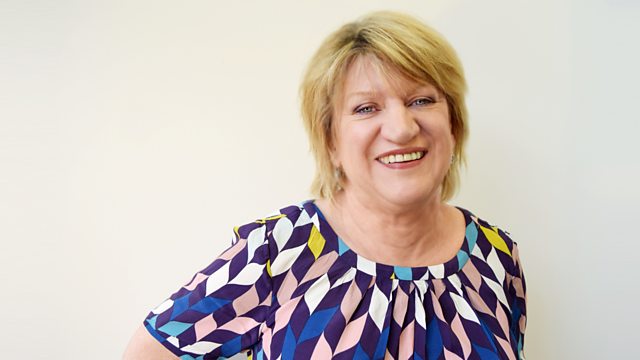 29/01/2016
Tha i beachdail, tha i beòthail agus tha i feitheamh ribh ann an Singeapòr le taghadh ciùil. Morag presents her choice of traditional Gaelic music from Singapore.
Tha i beachdail, tha i beòthail agus tha Morag Dhòmhnallach a' feitheamh ribh ann an Singeapòr le taghadh ciùil 's taghadh de dh'òrain Ghàidhlig. Cuiribh fios thugainn dè tha dol agaibhse agus ar naidheachdan le bhith fàgail teachaireachd air duilleag 'facebook' Mìre ri Mòir no sgrìobhaibh post-dealain gu mor@bbc.co.uk no fònaibh an asgaidh gu 08000 96 7050.
Join Morag Macdonald for her great choice of traditional Gaelic music. Enjoy Morag's company as she broadcasts live from Singapore. Please get in touch with your news by leaving a message on the Mire ri Mòir facebook page, send an e-mail to mor@bbc.co.uk or freephone the studio on 08000 96 70 50.
Last on
Music Played
MARGARET MACNEIL

B'E TU FHEIN A LETTAIDH

Tom Sloss

GAD CHUIMHNEACHADH

COMPLETELY SLOSS.
WHITE LABEL.
None.

Deoch 'n Dorus

Skylark's: The Skylark's Ascension/Glen Orchy/Brae Rioch/Butter Fingers

A ' Bhanais Taighe (The House Wedding).
Deoch 'n' Dorus Entertainments.
DNDE01CD.

Raghnall Macdonald

ORAN A PHARSAIL

Canntaireachd

MARAICHE NAN CUANTAN

CANNTAIREACHD.
FEISEAN NAN GAIDHEAL.
CANNCD-01.

Alasdair Fraser

&

Ms Natalie Haas

THE WEE MAN FROM UIST; THE HIGH DRIVE

Highlander's Farewell.
CULBURNIE.
CUL-123.

Roddy Campbell

A BHEAN AGAM FHEIN

MAIRI MACLENNAN

CIANALAS NA HEARADH

Tabache

BLACKSMITH'S REEL/HAMISH MOORES'/JACK'S CHRISTENING/TRADITIONAL IRISH JIG

WAVES OF RUSH.
LOCHSHORE.
CDLDL 1283.

John MacMillan

GILLEAN UIBHIST

Iain McLachlan & Fergie MacDonald

FERGIE'S OWN JIG/ADDIE HARPER'S JIG/MAUREEN'S JIG/NESS BOTHAN

Kings of the Button Keyed Box.
Lismor.
LILP-5160.

RODDY ROSS

MO CHAILINN DONN OG

Neil Barron & his Scottish Dance Band

BLACK MOUNTAIN REEL/MISS J S MARSHALL/THE BORE STONE/HOMEWARD BOUND/LUGGIN' THE BOX

SCOTTISH DANCES VOL 2.
HIGHLANDER MUSIC.
HRMCD-502.

Hugh MacQueen

MO RIBHINN CHOIBHNEIL

Dàimh

&

Griogair Labhruidh

Mo Ghleannan Taobh Loch Liobhann

TUNESHIP.
GOAT ISLAND MUSIC.
GIMCD003.

Eddie Seaman

&

Luc Mcnally

Invergordon Distillery

Headlights.
White Label.
1.

Wilma Kennedy

A MHIC DHUGHAILL 'IC RUAIRIDH

BOBBY MACLEOD

Rhodesian Regiment; Pipe Major Willie Gray's Farewell

Vintage 78's.
Kilmory Records.
KRCD-0101.

Iain MacIver

A' GHEALACH AIR LOCH SIOPHORT

NAM BHRIATHRAN FHIN.
EILEAN.
EACD102.

CATRIONA FAIR

EILEAN A CHEO (GED 'S SGIATHACH IS CORRACH DO CHLADACH MUN CUAIRT)

The Whistlebinkies

A Wallace's Farewell to Kurutau/Farewell to Muirheads

The Whistlebinkies: A Wanton Fling.
Greentrax.
CD TRAX-095.
Broadcast