Main content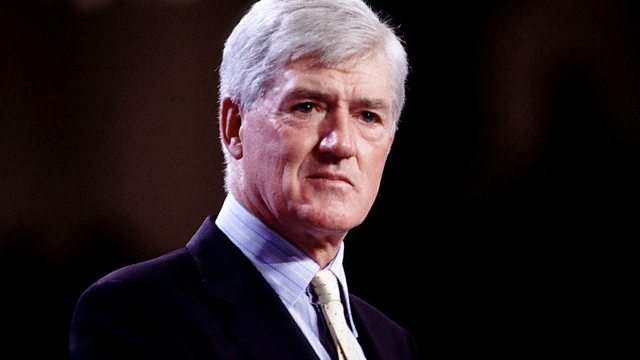 Lord Parkinson, Bill Mitchell, Paddy Doherty, Henry Worsley, Dr Gladys-Marie Fry
Matthew Bannister on Tory politician Lord Parkinson, Dalesman editor Bill Mitchell, Irish Republican activist Paddy Doherty, explorer Henry Worsley, folklorist Dr Gladys-Marie Fry
Matthew Bannister on
The Conservative politician Lord Parkinson. He masterminded the 1983 election victory but was forced to resign when his affair with his secretary was revealed.
Bill Mitchell, who lived and breathed the Yorkshire Dales, editing the Dalesman magazine and writing hundreds of books.
Paddy Doherty, the Irish Republican activist who played a leading role in Derry's 1969 Battle of the Bogside.
Henry Worsley, the former SAS soldier and explorer who died whilst attempting the first solo unaided crossing of Antarctica.
And Dr Gladys-Marie Fry, the folklorist who chronicled the African American experience.
Lord Parkinson (Pictured)
Matthew spoke to British broadcaster and journalist; Michael Cockerell.
Born 1 September 1931; died 22 January 2016 aged 84
Bill Mitchell MBE
Matthew spoke to Editor the Dalesman, Adrian Bradley.
Born 15 January 1928; died 7 October 2015 aged 87
Paddy Doherty
Matthew spoke to Journalist and Commentator, Eamon McCann. 
Born March 1926; died 7 January 2016 aged 89
Lt Col Henry Worsley MBE
Last Word spoke to friend Rear Admiral, Nick Lambert.
Born 4 October 1960; died 24 January 2016 aged 55
Gladys-Marie Fry
Matthew spoke to former student, Cheryl LaRoche.
Born 6 April 1931; died 7 November 2015 aged 84