Main content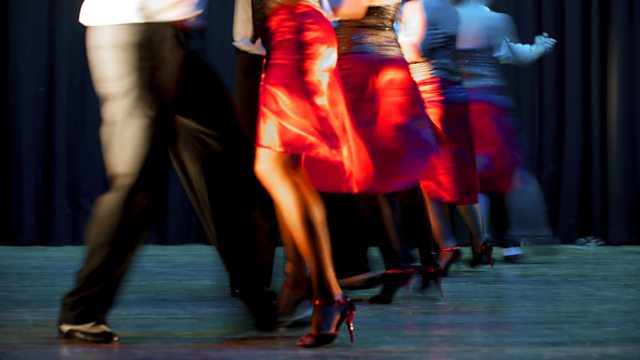 One of the women gets devastating news, Chippy's lie comes back to haunt her, and Gordon can't cope with any of it. From 2016.
One of the women gets some devastating news and Chippy's lie comes back to haunt her.
Series two of the sitcom about three women who meet during cancer treatment and start going to salsa class together to maintain their friendship. As they adjust to life after cancer they realise that they've all changed. This second series begins as Jill has left her husband and son to live at her new boyfriends' parent's house, Camille is planning a huge life change and Chippy has a new live-in wannabe step-father in the shape of Gordon from their salsa class.
The series is not about cancer, but about life after cancer, how you cope the changes in your outlook, your desires and your expectations. It's also about how other people cope with the change in you.
Chippy ..... Sharon Rooney
Jill ..... Natasha Little
Terri ..... Camille Coduri
Marco ..... Derek Elroy
Tim ..... Matt Houlihan
Gordon ..... Andrew Obeney
Georgie ..... Emily Chase
Elaine ..... Ayesha Antoine
Joel ..... Joe Johnsey
Consultant 1 ..... Chris Pavlo
Consultant 2 ..... Ayesha Antoine
Written by Kay Stonham
Director: Alison Vernon-Smith
First broadcast on BBC Radio 4 in 2016.
Credits
| Role | Contributor |
| --- | --- |
| Chippy | Sharon Rooney |
| Jill | Natasha Little |
| Terri | Camille Coduri |
| Marco | Derek Elroy |
| Tim | Matt Houlihan |
| Gordon | Andrew Obeney |
| Georgie | Emily Chase |
| Elaine | Ayesha Antoine |
| Joel | Joe Johnsey |
| Consultant 1 | Chris Pavlo |
| Consultant 2 | Ayesha Antoine |
| Writer | Kay Stonham |
| Director | Alison Vernon-Smith |
| Producer | Alison Vernon-Smith |