Main content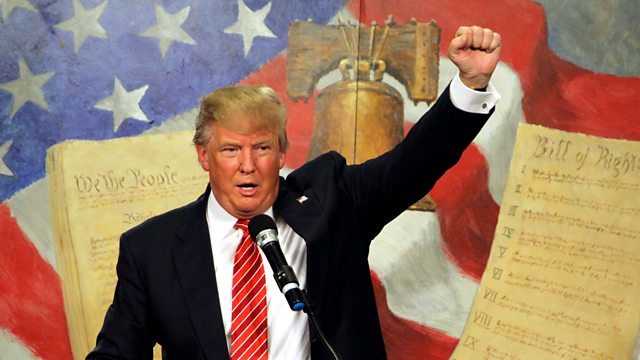 Trump and the Politics of Paranoia
A history of American politics and its paranoid strain - from the beginning of the republic to Donald Trump and his campaign for the Republican presidential nomination.
"In politics, you campaign in poetry and govern in prose," said Mario Cuomo, former governor of New York and perpetual presidential hope of liberal Democrats.
But was Mario right? In America, politicians very often campaign on fear. And when that fear is stoked to irrational levels, it has a clinical name - paranoia.
Fifty years ago in a classic essay, American political scientist Richard Hofstadter, explored the Paranoid Style - "an old and recurrent phenomenon in our public life which has been frequently linked with movements of suspicious discontent". In this documentary, Michael Goldfarb looks at the history of America's politics of paranoia backwards from Donald Trump's current campaign through the McCarthy era to the foundation era of the US and fears of Freemasons and the Illuminati seizing control of the government.
Using archive recordings and readings, as well as interviews with leading historians and political operatives, Goldfarb explains how exploiting irrational fear became a major part of American politics.
A Certain Height production for BBC Radio 4.