Main content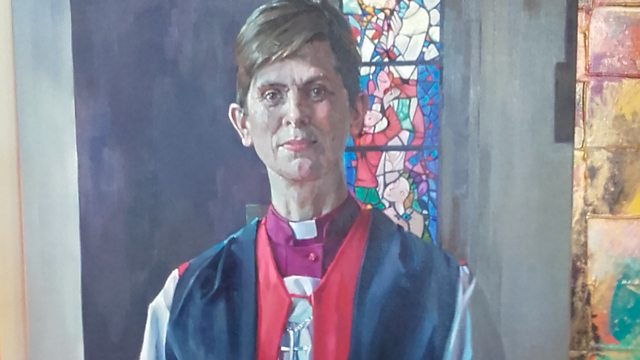 Portrait of a Bishop, Hollywood spotlight on Catholic sex abuse, 100 years since WWI conscription
The Sunday morning religious news programme, presented by Caroline Wyatt, explores a portrait of a bishop, a review of the film Spotlight and 100 years since WWI conscription.
Caroline Wyatt reviews the film Spotlight which tells the story of how the Boston Globe uncovered the scandal of child abuse and its cover-up within the local Catholic Archdiocese. Meanwhile Madeline Baran reports on a Minneapolis archbishop who resigned last year after covering up sex-abuse re-emerged in a church in Michigan to the consternation of local worshippers.
In the wake of the Prime Minister's concerns about the position of Muslim women in society, Rania Hafez from Greenwich University and Dina Brawer from the Jewish Orthodox Feminist Alliance discuss women's role within what many people see as enclosed minority religious cultures in the UK.
This year marks the centenary of the introduction of military conscription - and with it an exception for 'those who could show a conscientious objection'. Commemorative events are being held in Westminster and Holyrood. Bob Walker reports.
The first portrait of the Church of England's first woman bishop is unveiled. Rosie Dawson was there to hear the Right Revd Libby Lane's reaction to the portrait which will hang in St Peter's college, Oxford, and to hear the Bishop's assessment of her first year in office.
52 Bishops sign a letter to the Government expressing concern about Shia militia attacks on Camp Liberty, the home of Iranian dissidents, in Iraq.
And ahead of Holocaust Memorial Day, we hear the story of Eva Clarke, born into a Nazi death camp.
Producers: Rosie Dawson and Dan Tierney
Series Producer: Amanda Hancox.
Last on
Chapters
Camp Liberty Letter

Over 50 bishops sign a letter expressing concern about attacks on Camp Liberty in Iraq

Duration: 05:26

Bishop Portrait

The first portrait of the Church of England's first woman bishop is unveiled

Duration: 05:17

Women's Religious Empowerment

Discussion on women's empowerment in minority religious communities

Duration: 07:35

Conscientious Objection

Bob Walker reports on 100 years of conscientious objection

Duration: 07:33

Spotlight

Review of the film 'Spotlight'

Duration: 05:57

US Archbishop

Latest on US Archbishop John Nienstedt who resigned over sex abuse cover up

Duration: 03:55

Death Camp Baby

The incredible story of Eva Clarke, born into a Nazi death camp

Duration: 06:36

Broadcast

All the colours of the rainbow