Main content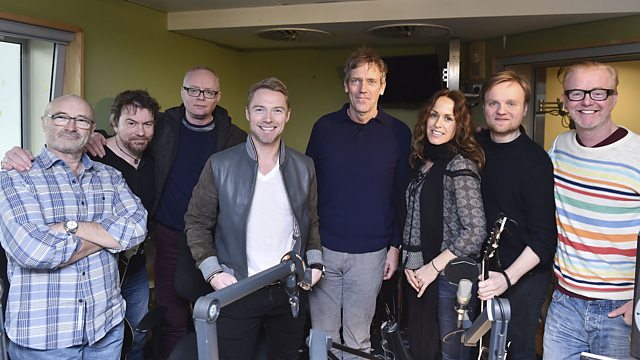 Will Smith, Phil Collins, Hugh Laurie and Ronan Keating
Chris has breakfast with the Fresh Prince and star of new movie Concussion Will Smith, Phil Collins stops by talk about his Take A Look At Me Now campaign, Hugh Laurie tells us about his return to the BBC and Ronan Keating bravely performs one of Phil's songs in front of the man himself!
Clips

Pause For Thought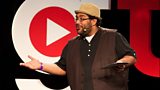 Abdul-Rehman Malik, journalist and broadcaster
Chris, I have to admit, I'm always a little nervous before I come in here on Fridays. There's always such a great line-up and for all of my professional pretensions, I confess to often being more than a little starstruck. I try to be cool, but it's just an act. Inside me there's a fan that just wants a selfie.
So imagine my surprise when just a few moments ago, Will Smith passed me in the corridor – and left the building. Didn't anyone tell him that I'd prepared some brilliant quips about Fresh Prince and Bad Boys? This was my chance – no offence Hugh, Phil and Ronan – to make my mark on Hollywood royalty. And now I've missed out.
Growing up, most of my school day afternoons in Canada were spent watching a TV show called Polka Dot Door. From time to time, while one of the two hosts wandered off, a madcap character called Polkaroo would appear and entertain us with silly games and then disappear just as the other host returned to exclaim, "Polkaroo was here?! And I missed him again?!"
If Polkaroo actually popped up somewhere today, his picture would hit our social media feeds so fast that we'd all feel like we were missing out. Someone's with him, I' d moan, but it's not me.
We all suffer from FOMO – or the Fear of Missing Out – once in while. Currently, though, the condition seems epidemic. I have friends who quit checking Facebook, because it made them feel their lives are inadequate compared to the fabulous time all their so-called "friends" seem to be having.
The trouble is that FOMO can quickly turn into AMO – Always Missing Out. We're so concerned about being absent; we lose the ability to enjoy the present. Wonders pass us by while we're busy looking at a screen.
"You," advised the Persian mystic Hafiz, "carry all the ingredients to turn your existence into joy."
Life is about what we do – and often about what don't. It's the food that feeds our creativity.
Phil reminded us 20 years ago that you couldn't dance into light if you haven't experienced a little darkness. And almost every great blues track Hugh plays is to my ears borne out of some regret or missed opportunity.
So, thinking about it, I'm not too upset that I didn't meet Will Smith, but if you don't mind Chris, could you let me know if he ever comes in again. In the meantime, perhaps someone else would like to take a selfie with me?