Main content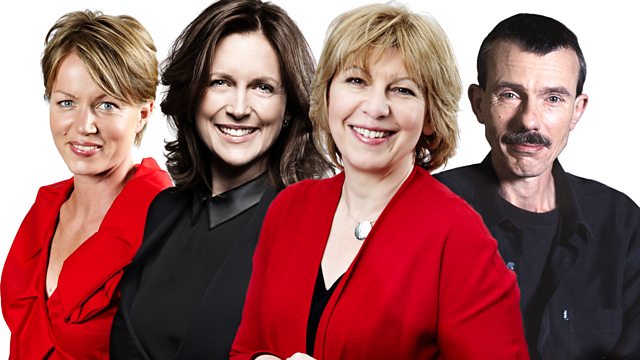 Holst - At the Boar's Head
Penny Gore presents a performance of Holst's one-act opera At the Boar's Head, a work combining folk tunes with scenes from Shakespeare's Henry IV.
In the run up to Radio 3's Folk Connections weekend, Penny Gore presents today's Thursday Opera Matinee: At the Boar's Head by Gustav Holst - his one-act opera combining folk tunes with scenes from Shakespeare's Henry IV.
While convalescing from an illness, Holst had been reading both Henry IV, Part I, and an edition of John Playford's The English Dancing Master. He noticed similarities between the metre of Shakespeare's lines and the rhythms of tunes in the Playford collection and he decided to incorporate the two into an opera.
Plus more from this week's featured ensemble, the BBC Symphony Orchestra.
Holst: At the Boar's Head, Op.42
Prince Hal ..... Philip Langridge (tenor)
Falstaff ..... John Tomlinson(bass)
Hostess (Mistress Quickly) ..... Elise Ross (soprano)
Doll Tearsheet ..... Felicity Palmer (mezzo-soprano)
Pistol ..... David Wilson-Johnson (baritone)
Peto ..... Peter Hall (tenor)
Bardolph ..... Richard Suart (baritone)
Ponis ..... Michael George (bass)
Men's Voices of the Liverpool Philharmonic Choir
Royal Liverpool Philharmonic Orchestra
conductor David Atherton
Followed by
c. 2.55pm
Peter Ilyich Tchaikovsky
Symphony No. 5 in E minor Op.64
BBC Symphony Orchestra
Marin Alsop (conductor)
c. 4pm
Astor Piazzolla
Sinfonia Buenos Aires Op.15
BBC Symphony Orchestra
Giancarlo Guerrero (conductor).
Synopsis
The story begins in late afternoon, as Bardolph, Gadshill and Peto sing and drink in an upstairs room at the tavern. Falstaff arrives, followed by Prince Hal and Poins, whom Falstaff accuses of cowardice, for not assisting him in an attempted highway robbery earlier that day. Falstaff exaggerates the story, until Prince Hal says that he and Poins had stolen from Falstaff money that had prior been taken from unarmed travellers.
The Hostess announces the arrival of a gentleman from Court, whereupon Falstaff and the others leave. After Prince Hal delivers a soliloquy, Falstaff and the others return with news that civil war has begun. Falstaff advises Prince Hal to rehearse what he will say to the King before he returns to Court. Prince Hal practices with Falstaff in the role of the King, and later the two trade roles.
Doll Tearsheet arrives, and Prince Hal and Poins don disguises to be able to observe her and Falstaff's behaviour. Falstaff asks for a song, whereupon the disguised Prince Hal sings Shakespeare's sonnet 19 "Devouring Time, blunt though the lion's paws". Falstaff is displeased and interrupts with the ballad "When Arthur first in Court began", and the two songs continue in parallel. A distant march precedes a communication from Bardolph to Prince Hal, who must go to the Court at Westminster. Prince Hal and Poins remove their disguises and leave to the shouts of the outside crowd.
Pistol calls to Falstaff off-stage, and then enters the inn, in spite of the misgivings of Doll and the concern of the Hostess for the inn's reputation. Pistol and Doll argue vehemently, and Pistol is ejected. Bardolph arrives with word that a dozen captains are searching all the taverns for Falstaff. Falstaff bids Doll farewell, but at the end, before all the men go off to war, Bardolph brings a last message for Doll Tearsheet to meet Falstaff one last time. The hostess pushes Doll through the door to the assignation at the close of the opera.