Main content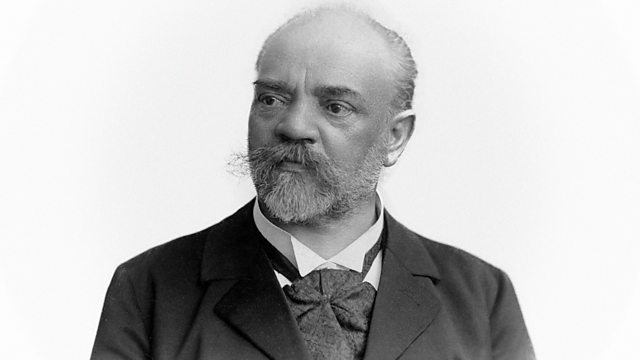 Donald Macleod focuses on Dvorak's years spent in the United States. Including Rondo in G minor, Te Deum (excerpts) and Goin' Home.
Donald Macleod continues his exploration of the life and work of Antonin Dvorák, today focusing on the composer's years in the United States.
It was the 400th anniversary of Columbus's arrival which first drew Dvorák to the United States. Initially commissioned to compose a work celebrating the anniversary. She subsequently invited Dvorák to take up the post of Director of the National Conservatory of Music in New York - an institution she had founded, along with the American Opera Company, as a means towards her visionary ends of bringing into being a national American school of composition. She wanted to free American music from its possessive European parents. She'd chosen Dvorák because she'd seen how he'd established his own reputation as a composer in a distinct, nationalistic style. Up to this time, American composers had gone to Europe to study. Mrs Thurber aimed to make all that cross-Atlantic travel unnecessary.
Rondo in G minor
Paul Tortelier (cello)
Royal Philharmonic Orchestra / Yan Pascal Tortelier
Te Deum
i. Te deum laudamus
ii. Tu rex gloriae, Christae
iii. Aeterna fac cum Sanctis tuis Gloria numerate
Marina Mesheriakova (soprano), Sergei Miasnikov (bass)
Russian State Symphonic Capella
Russian State Symphony Orchestra / Valery Polyansky
Goin' Home
Paul Robeson
Sonatina for cello and piano
i. Allegro risoluto
Maria Kliegel (cello), Nina Tichman (piano)
Biblical songs Nos 3 & 4
The Lord is My Shepherd
O sing unto the Lord
Brian Raynor Cook (baritone)
Scottish National Orchestra / Neeme Jarvi
String Quartet No.12 in F major
i. Allegro ma non troppo
Vlach Quartet.