Main content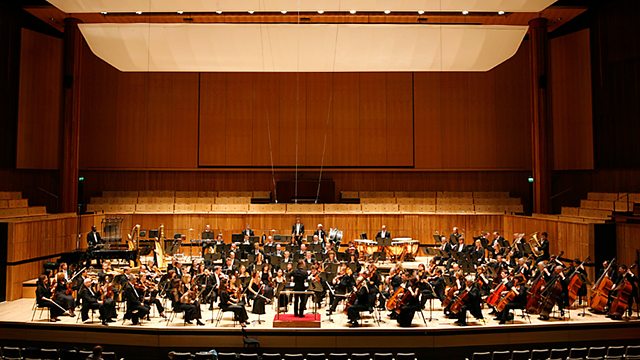 London Philharmonic Orchestra - Schnittke, Shostakovich, Bruckner
London Philharmonic under Vladimir Jurowski in Bruckner and Schnittke. Schnittke: Pianissimo. Shostakovich: Cello Concerto No 2 (soloist: Natalia Gutman). Bruckner: Symphony No 3.
Vladimir Jurowski conducts the LPO in Bruckner's 3rd Symphony. Natalia Gutman joins them in Shostakovich's Cello Concerto No.2.
Live from the Royal Festival Hall
Presented by Martin Handley
Schnittke: Pianissimo
Shostakovich: Cello Concerto No.2
8.15: Interval
Bruckner: Symphony No.3
Natalia Gutman, cello
London Philharmonic Orchestra
Vladimir Jurowski, conductor
As Bruckner's Third Symphony creeps into life through an awed hush, it reveals the composer's regard for his two great musical heroes: Ludwig van Beethoven and Richard Wagner.
But this was also the symphony with which Bruckner properly revealed to this world his own voice, in all its grandeur and individuality. From the majestic lone trumpet of its opening to the huge, overarching structure those chiselled notes engender, Bruckner's Third heralded a sense of breadth and awe that symphonic music hadn't visited before.