Main content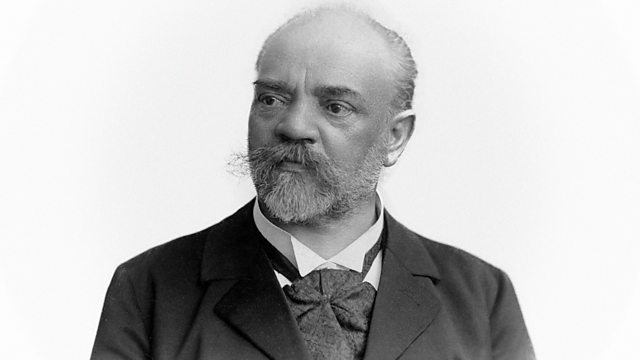 Donald Macleod explores music associated with Dvorak's many visits to Britain. Including In Nature's Realm, Stabat Mater, The Spectre's Bride and the Cello Concerto.
Donald Macleod explores the music associated with Antonin Dvorák's many visits to Britain.
Dvorák was first invited to Britain by the Royal Philharmonic Society in 1884, to conduct a concert of his own music. Dvorák was almost overwhelmed by his experience of the metropolis - aghast at its sheer size. That first visit was the beginning of what proved to be a lasting, important relationship. Dvorák would return to these shores nine times, and came to be dubbed "the Bohemian Brahms'. He became so famous that his face appeared on one of the Wills cigarette cards.
In Nature's Realm
Czech Philharmonic Orchestra / Libor Pesek
Stabat Mater - stabat mater dolorosa
Edith Mathis (soprano), Anna Reynolds (alto), Wieslaw Ochman (tenor), John Shirley-Quirk (bass)
Bavarian Radio Chorus / Josef Schmidhuber
Bavarian Radio Symphony Orchestra
The Spectre's Bride
I. chorus
Prague Philharmonic Choir / Pavel Kuhn
Prague Symphony Orchestra / Jiri Belohlavek
Cello Concerto in B minor
III. Finale
Jacqueline du Pré (cello)
Chicago Symphony Orchestra / Daniel Barenboim.