Main content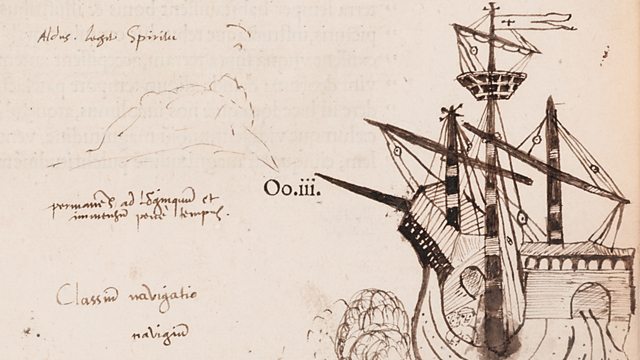 Con Men, John Dee, F for Fake
Maria Konnikova joins Matthew Sweet to explore the art of the con. Plus a review of a new exhibition celebrating Elizabethan alchemist and scholar John Dee.
Matthew Sweet and guests explore the art of the con.... If you've ever fallen for a scam, you'll be reassured by
Maria Konnikova's new book The Confidence Game, in which she explains why most of us are easy prey to con artists.
Orson Welles was infamous early in his career for a radio broadcast of HG Wells' War of the Worlds which - it's said - caused genuine panic that aliens were invading earth. For Free Thinking Larushka Ivan-Zadeh discusses Welles's last film, F For Fake, which tells the tangled story of art forger Elmyr de Hory.
And Gary Lachman and Kevin Jackson visit a new exhibition about Elizabethan alchemist, philosopher and mathematician John Dee - a mysterious figure who during his long career was sometimes a con-artist, and sometimes the conned.
Scholar, courtier, magician: the lost library of John Dee is on at the Royal College of Physicians in London until July 29th. Entry is free.
Main Image: Cicero - Opera omnia, vol. 2. Ship drawing in margin and annotations by John Dee. Photograph by Mike Fear. (c) Royal College of Physicians.
Credits
| Role | Contributor |
| --- | --- |
| Presenter | Matthew Sweet |
| Interviewed Guest | Maria Konnikova |
| Interviewed Guest | Larushka Ivan-Zadeh |
| Interviewed Guest | Gary Lachman |
| Interviewed Guest | Kevin Jackson |
| Producer | Laura Thomas |