Main content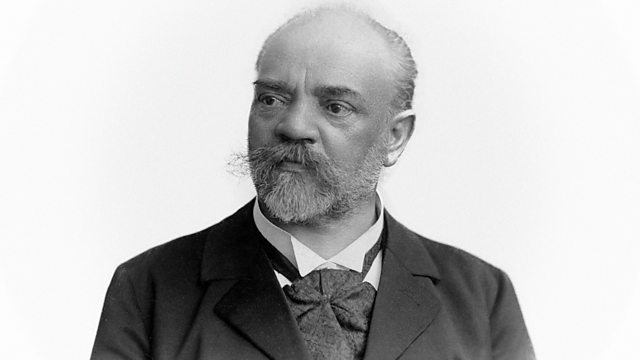 Donald Macleod focuses on Dvorak's early years including his First Symphony, known as The Bells of Zlonice.
Donald Macleod explores the early years of Czech composer Antonin Dvorák, including his first symphony the Bells of Zlonice.
Dvorák has often been represented as an innocent, a naïve, a benign country boy, saintly figure, a family man, a train-spotter and pigeon-fancier who loved nothing more than chatting over a beer in a pub with his pals and playing Darda - a card-game now lost. But there's some evidence that the seemingly artless persona he presented to the world was carefully crafted. Much has been made of his humble origins, the eldest of nine children, growing up living the simple life of a deeply religious country community, surrounded by folk music.
Until quite recently, accounts of his life would have us believe that about the age of thirteen Dvorák was apprenticed to a butcher in Zlonice, a town about twenty miles from his home village, but he was able to continue taking music lessons with the local organist, and at fifteen, completing his apprenticeship. But recently his certificate that supposedly testified to this has been shown to be a forgery, the story a mere myth confected to obscure the fact that his parents recognised their son's musical talent from the first and did everything they could to encourage it.
Symphony No. 9, From the New World - Largo
Royal Concertgebouw Orchestra / Nikolaus Harnoncourt
Songs My Mother Taught Me
Joan Sutherland (soprano)
New Philharmonic Orchestra / Richard Bonynge
Silhouettes
Stefan Vaselka (piano)
String Quartet No. 8 in E major
I. Allegro
II. Andante con moto
Symphony No. 1, Bells of Zlonice
I. Allegro
Scottish National Orchestra / Neeme Järvi.
More episodes
Previous
You are at the first episode