Main content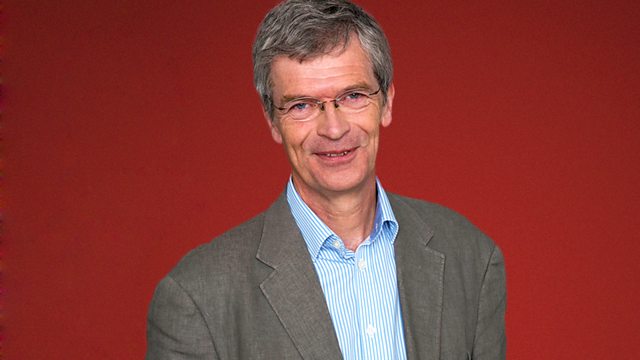 23/01/2016
Alyn Shipton with listeners' choice of jazz in all styles and from all periods. Why not request the jazz that YOU would like to hear on the programme by e-mailing jazz.record.requests@bbc.co.uk.
Performers:
Artist  Thelonious Monk
Title  Jackie-ing
Composer Monk
Album  Five by Monk by Five
Label  Riverside
Number  RLP 305
Duration  6.07
Performers: Thad Jones, c; Charlie Rouse, ts; Thelonious Monk, p; Sam Jones, b; Art Taylor, d. 4 June 1959

Artist  Peggy Lee
Title  It's a Good Day
Composer Lee / Barbour
Album  The Wonderful Peggy Lee
Label  ABM
Number  1024 Track 12
Duration  2.49
Performers: Billy May, trumpet; Heinie Beau, Harold Lawson, Maurice Stein, reeds; Milt Raskin, piano; Dave Barbour, guitar; Artie Shapiro, bass; Nick Fatool, drums

Artist  Cootie Williams, Coleman Hawkins, Rex Stewart
Title  Alphonse and Gaston
Album  Together in 1957
Label  Jazz Anthology
Number  5021 s 1 T 3
Duration  8.32
Performers: Cootie Williams, t; Rex Stewart, c; Lawrence Brown, J C Higginbotham, tb; Coleman Hawkins, Bud Freeman, ts; Hank Jones, p; Billy Bauer, g; Milt Hinton, b; Gus Johnson, d. 30 April 1957.

Artist  Jacques Loussier
Title  Aria From Orchestral Suite No 3 in D
Composer J S Bach arr. Loussier
Album  Play Bach Vols 1, 2 and 3
Label  American Jazz Classics
Number  99114 CD 1 Track 17
Duration  3.28
Performers: Jacques Loussier, p; Pierre Michelot, b; Christian Garros, d, 1960.

Artist  Emilia Martensson / Barry Green
Title  And So It Goes
Composer Martensson
Album  And So It Goes
Label  Babel
Number  BDV11101 Track 11
Duration  4.47
Performers Emilia Martensson, v; Barry Green, p. 2012.
Artist  New Departures Quartet
Title  Love With Variations
Composer Wellins
Album  New Departures Quartet
Label  Hot House
Number  1010 Track 1
Duration  8.25
Performers Bobby Wellins, ts; Stan Tracey, p; Jeff Clyne, b; Laurie Morgan, d. June 1964.

Artist  Paul Bley
Title  Afterthoughts
Composer Bley
Album  In The Evenings Out There
Label  ECM
Number  1488 Track 1
Duration  4.05
Performers Paul Bley, p; Sept 1991

Artist  Sonny Rollins & Co with Coleman Hawkins
Title  All The Things You Are
Composer Kern / Hammerstein
Album  All The Things You Are
Label  Bluebird
Number  ND82179 Track 2
Duration  9.34
Performers Sonny Rollins, Coleman Hawkins, ts; Paul Bley, p; Bob Cranshaw, b; Roy McCurdy, d. 15 July 1963

Artist  Paul Bley
Title  Hand Dance
Composer Bley
Album  Fragments
Label  ECM
Number  Track 7 ECM 1320
Duration  2.54
Performers Paul Bley, p; Paul Motian, d. 1986

Artist  Bruce Turner
Title  Charlie Is My Darling
Composer Trad
Album  Accent on Swing
Label  Lake
Number  310 CD 2 Track 16
Duration  2.09
Performers John Chilton, t; Bruce Turner, as; Pete Strange tb; Collin Bates, p; Jim Bray b; Johnny Armitage, d; unknown g. 23 Oct 1961