Main content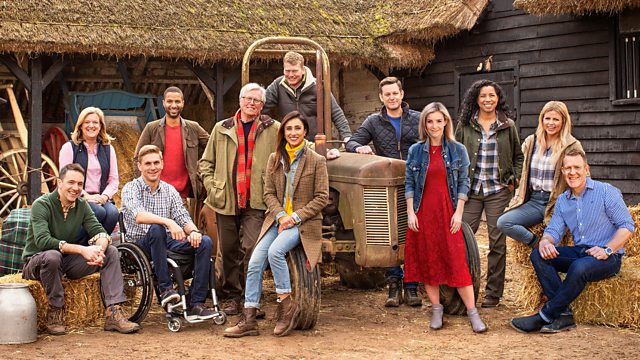 Hertfordshire
Countryfile is in Hertfordshire, where Matt Baker meets a farming family who are turning oilseed rape into liquid gold - oil.
Countryfile is in Hertfordshire, where Matt Baker meets a farming family who are turning oilseed rape into liquid gold - oil. Matt visits local celebrity chef Jean-Christophe Novelli, who has recognised the product for its health benefits and great taste. Matt helps him whip up a feast.
Ellie Harrison is at Heartwood Forest to see how this new woodland is coming on. She discovers how, after only six years, the woodland is bursting with wildlife. She also visits one of Hertfordshire's seventy golf clubs, discovering how the club is working with the local wildlife trust to encourage heathland to return to the area.
Tom Heap finds out about the claimed cost of cuts to rural transport and asks whether we can continue to support bus services in some of the most isolated parts of the countryside.
We also find out what the great British countryside means to chef Tony Singh as he returns to Loch Awe in the Western Isles of Scotland.
And Adam Henson revisits Joan Bomford, winner of last year's Countryfile Farming Hero award at the Food and Farming Awards, and calls out for this year's nominations.
Heartwood Forest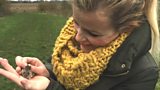 Six years ago the Woodland Trust began work on creating the UK's largest new native forest in Hertfordshire. Ellie Harrison first visited the site in 2011 and now she is back to see how the trees that she helped to introduce have fared.  She meets some of the committed volunteers who are bringing the forest to life and discovers the wildlife that is thriving in the newly created woods. But can the same be said for the sapling that Ellie planted at the time?
Rapeseed oil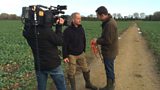 Matt Baker is in the Chilterns to meet with an entrepreneurial farming family who have been expanding their farm for the last 150 years. They now produce their own cold-pressed rapeseed oil and use it to create their own mayonnaise. Matt gets hands on at the farm to see how none of the rapeseed goes to waste and later he puts rapeseed oil to the test alongside old favourite, olive oil.
Tony Singh: My countryside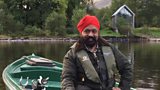 Celebrity chef Tony Singh takes us back to Loch Awe on the western Isles of Scotland, where he first found his passion for fresh produce. Tony left home in Edinburgh as an 18 year old trainee chef to spend the summer working at a hotel on the banks of Loch Awe. It was there he first went fishing, foraged for wild mushrooms and discovered Scotland's natural larder. Tony remembers the season he spent in the countryside and prepares a trout dish beside the loch that gave him so many happy memories.
Our hero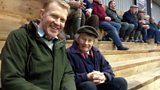 Last year as part of the BBC's Food and Farming Awards we launched the Countryfile Farming Heroes award. The winner was Joan Bomford who, at the age of 83, still works the family farm and has no plans to stop anytime soon. It was her work in the community together with her charity work that made her a farming hero. Adam Henson finds out how life has changed since she won the award and follows Joan to market where she is selling some cattle.  He also launches the Countryfile Farming Heroes Award for 2016.
Find out how to nominate your Farming Hero on our home page
Wild golf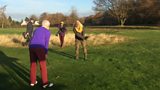 Ellie heads to Mid Herts Golf Club where they have been working with the Wildlife Trust to restore and maintain their precious heathland.  Years ago, Hertfordshire had plenty of this type of habitat but today only 30 acres remain.  Ellie learns how heather adds interest to the game of golf and just how much work it takes to re-establish these plants in the landscape.  She gives the course manager a hand clearing leaves from the heather and then tries her hand at a spot of golf!
Cookery school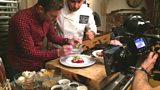 After finding out how rapeseed oil is produced, Matt meets celebrity chef Jean-Christophe Novelli to find out how to cook with it. Jean-Christophe tells him about the health benefits of the oil and treats Matt and Ellie to a scrumptious meal of scallops, roasted vegetables and festive favourite, cranberries.
Rural buses
Good public transport is vital for many people living in rural areas. But public funding for local buses is falling and many services in isolated areas have disappeared. Tom Heap investigates the impact that's having on people in rural areas and asks whether community-run services could be the answer to better services in the future. 
Credits
| Role | Contributor |
| --- | --- |
| Presenter | Matt Baker |
| Presenter | Ellie Harrison |
| Presenter | Adam Henson |
| Presenter | Tom Heap |
| Participant | Tony Singh |
| Executive Producer | William Lyons |
| Series Producer | Joanna Brame |