Main content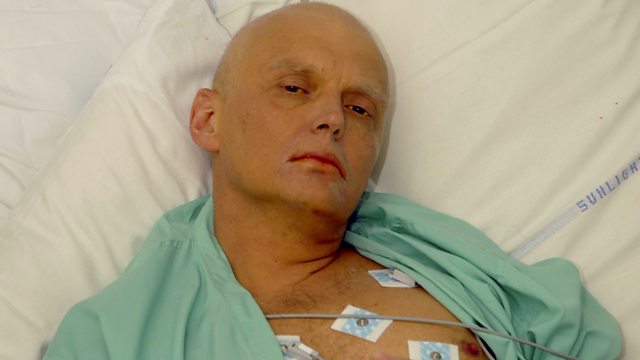 Litvinenko: The Miniature Nuclear Attack
Peter Marshall reports on the findings of the public inquiry into the fatal poisoning of former Russian intelligence officer Alexander Litvinenko in London in 2006.
It was a death in Britain like no other seen in living memory.
The gaunt and agonised face of the former Russian security service officer, Alexander Litvinenko, stared out of television screens and newspaper front pages in November 2006 as his painful end approached in London's University College Hospital. His poisoning by a radioactive isotope was a bizarre death. It baffled the experts and transfixed a horrified nation.
As the public inquiry into this mysterious death got under way in 2014, reporter Peter Marshall investigated the evidence suggesting that the Russian state might have been behind the fatal poisoning. Eighteen months later, as the inquiry publishes its findings, The Report returns to the story.
This is an updated version of a programme first broadcast on 7 August 2014.
Reporter: Peter Marshall
Producer: Simon Coates.
Last on
Lucy Ash explores maskirovka, the Russia strategy of military deception.

Why British writer Cedric Belfrage avoided prosecution after passing secrets to Russia
Broadcasts