Main content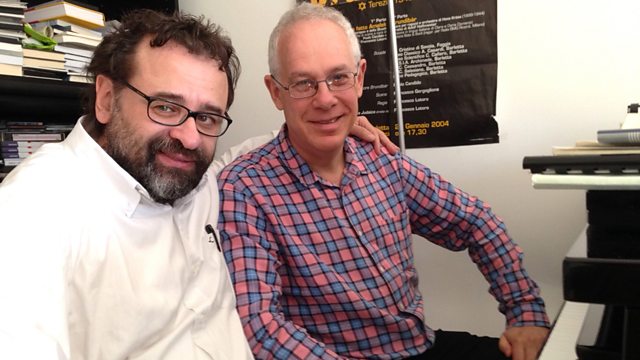 Raising the Dead
Composer Adam Gorb travels to Italy to meet music teacher and pianist Francesco Lotoro, who for the last three decades has been collecting the lost music of the concentration camps.
For the past few decades music teacher and pianist Francesco Lotoro has been collecting music written in concentration camps from the Second World War.
Francesco's life is entirely given over to recovering the creations of composers and performers, many of them Jewish, who died in the camps. A massive amount of music was written in camps. Classical music by established composers, but also songs, symphonies, sonatas, operas, lullabies, jazz riffs often scribbled on old sacks, toilet paper or scratched into mess tins.
Francesco has discovered works by important composers as Hans Krasa, the Czech creator of the masterpiece 'Brundibar', as well as Viktor Ullmann and Gideon Klein - all killed by the Nazis in 1944, but writing music until the very end.
Composer Adam Gorb is head of composition at the Royal Northern College of Music in Manchester. Working closely with the BBC Philharmonic, Adam travels to Italy to meet Francesco and together they pick through his 8000 piece archive, much of which has never been heard before.
In this special documentary, which broadcasts in the days running up to Holocaust Memorial Day, Adam Gorb returns to Britain with a piece of unfinished music written by Viktor Ullman before his death. This piece will be performed by the Philharmonic for the first time.
Producer: Caitlin Smith.
Adam Gorb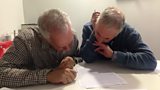 Adam Gorb is a composer and, Head of Composition at the Royal Northern College of Music in Manchester.
He writes on his clarinet concerto:
In several of my works I have turned to my Jewish roots as a source of inspiration. At the very end of the twentieth century I wanted to bring together elements of this musical ancestry to write a large-scale work. The chance to write a piece for the Royal Liverpool Philharmonic Orchestra gave me a great opportunity to do this. Obviously the key historical event for the Jewish people in the last century was the Holocaust. I wouldn't be able to begin to write a piece of music about such a tragic period of our history. I wasn't there, and evil on such a large scale goes beyond the realms of artistic expression. Where I feel that I can say something is about the ultimate failure of the Holocaust, the fact that Jewish culture was not destroyed, but lives on triumphantly.
Francesco Lotoro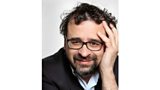 Francesco Lotoro is a pianist and music teacher from Barletta in Southern Italy who is on a decades-long mission to find music composed by prisoners at camps before and during World War II. His quest began in 1991 with his first visit to a concentration camp. Francesco has collected around 8-thousand pieces and travelled the world gathering classical music by established composers, as well as everything from popular songs to lullabies to jazz riffs. He later reconstructs and performs the music at his studio in his home in Barletta.