Main content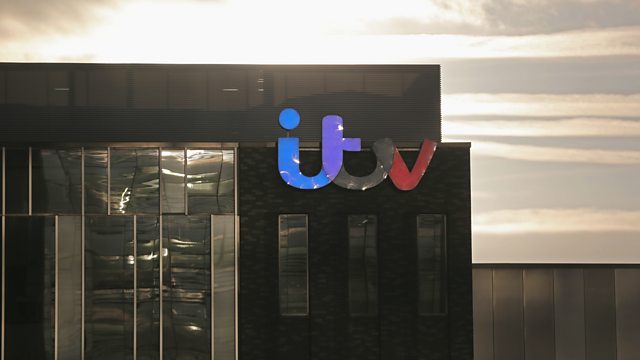 The future of ITV, Impress announces members, Trust in the media
Discussing the future of ITV as two of its senior executives step down and the British public's increasing trust in the media according to PR firm Edelman.
ITV has announced that two of its senior executives will be stepping down; Chairman Archie Norman will be leaving, as will Director of TV Peter Fincham. ITV Studios managing director, Kevin Lygo will replace him. Steve Hewlett discusses the thinking behind the changes with Mathew Horsman from consultancy Mediatique, and Steve Morrison, former CEO of Granada, shares his thoughts on whether this change of leadership means a change of direction for the UK's largest commercial broadcaster.
Impress, the alternative press regulator to IPSO, will today sign up to the Press Recognition Panel - which was set up following parliament's creation of the royal charter on press regulation. Since its inception in 2013, Impress has failed to gain any members - at present, three major publishers of national titles - the Guardian, Independent and Financial Times - have not signed up to regulation by either Ipso or Impress. Walter Merricks, the chair of Impress, joins Steve Hewlett to announce the six publishers the regulator now has on board.
A global survey by PR firm Edelman has found a "huge increase" in levels of trust that British people feel towards traditional media. Its 'Trust Barometer', a survey of over 33,000 people globally, and over 1000 people in the UK, found that university educated individuals with higher incomes felt a big rise in trust of the media - up 14% this year to 52%, compared with those on lower incomes whose "trust score" in the media was 40%. Ed Williams, Edelman UK CEO discusses the findings, and Natalie Fenton, Professor of media and communications at Goldsmiths College & Director at campaign group Hacked Off, considers how consumption habits are changing the way we perceive media brands.
Producer: Katy Takatsuki.
Chapters
Future of ITV

Former ITV executive Steve Morrison. Analyst Mathew Horsman, from consultancy Mediatique

Duration: 10:34

IMPRESS announces members

Walter Merricks, the chair of IMPRESS

Duration: 07:48

Trust in the Media

Prof. Natalie Fenton, Goldsmith's college + Hacked Off. Ed Williams, UK CEO Edelman.

Duration: 08:19