Main content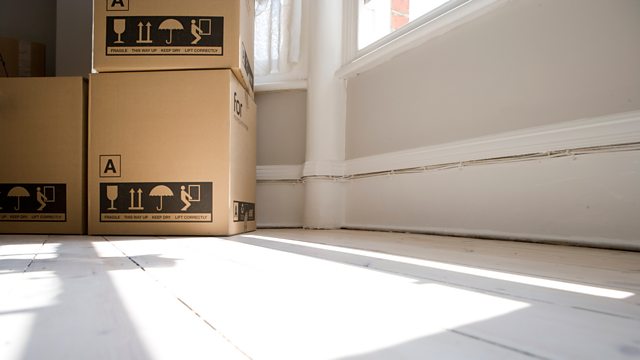 You and Yours investigates storage firm Store First
A Store First whistleblower tells the programme why he believes investors are not getting the returns they were promised. Store First Ltd maintains investors get a good deal.
A new twist in a long running investigation into investments in the UK storage company, Store First ltd. Listeners have told You & Yours they were persuaded by separate sales companies to take their money out of safe pension funds to buy Store First self-storage units. They were told terrific returns would be made by renting out the units to people who wanted to store their belongings, and also they could release their money from the investment easily. For many, none of this has happened.
During the programme, our reporter, Shari Vahl hears from a whistle blower who works at a Store First warehouse. He describes investors arriving at his place of work in tears asking what has happened to their investment. The Store First employee claims the promised returns are not being made because some warehouses are only as little as 8% occupied. He also claims some investor-owned storage units have obstructions inside them deeming them "unrentable", and says sums of money for insurance are being deducted from what investors were led to believe would be their takings. Investors who have spoken to You & Yours express shock and say Store First ltd have never told them any of this.
In a letter, Store First's chief executive, Toby Whittaker, says the occupancy rates claimed in the programme are completely inaccurate. He says obstructed units are usually owned by Store First itself, and any investors who 'choose' these units are guaranteed a rent, because Store First pays it. Mr Whittaker also denies misleading investors, and maintains they do get a good deal.
Presented by Winifred Robinson
Produced by Natalie Donovan.
Last on
Chapters
Store First

An investigation into why Store First investors aren't getting promised returns.

Duration: 24:50

Diesel Engines

We examine a report which claims that most diesel engines break emission limits.

Duration: 04:20

Restaurant Tricks

We follow a TV show which highlights the tricks restaurants use to become more profitable

Duration: 04:00

Fundraising

Findings of an investigation into the way which charities purchase and sell personal data

Duration: 05:21

Broadcast