Main content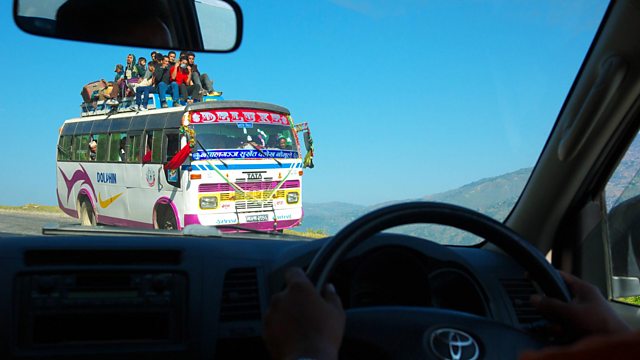 Nepal
From Nepal to Kenya via Stonehenge, Miles Warde makes three eye-popping journeys to discover the power of roads.
"People talk about the power of the internet, the information super-highway; but sometimes a highway is all you need."
Miles Warde sets off on three eye-opening journeys, on foot, by bus and all other means to discover the importance of the highway to everyday life. In Nepal he travels north to south, from Tibet to India, across the mighty Himalaya. Here he meets people for whom a blacktopped highway is a source of astonishment. Fifty years ago there were only footpaths in these high mountains, but as the Chinese say, "To get rich quick first you build a road."
In Kenya a newly upgraded route from Nairobi through the badlands to Ethiopia promises to transform a region of tribal fighting and banditry. This is the road of 'terror and death', so Miles takes local reporter Michael Koloki along for the ride. Together they meet nomadic people who say Kenya starts at the road; and you'll hear perhaps the first ever recording of a border crossing intimate search.
And closer to home in Wiltshire, the Prime Minister's promise of a new tunnel past Stonehenge kicks up a hornet's nest of local and international uproar.
Miles Warde is the producer of The Invention of ... Germany, Brazil, Italy and France; and winner of the Royal Mail International travel writer award.