Main content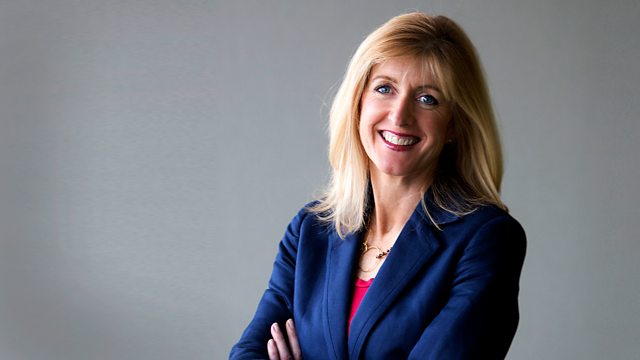 26/01/2016
Louise White sits in for Kaye Adams with the Phone-In Hour, plus she finds out if a photo can help with weightloss and hears about the role of fathers in 2016.
PHONE IN: Holyrood Elections - 100 days to go
It's one hundred days until Scotland goes to the polls to elect a new Parliament at Holyrood. Opinion surveys continue to suggest that the SNP is well in the lead. All the parties say they will be fighting hard for every vote - Louise Asks: They've got 100 days - what would it take to win your vote?
Also looking at:
MURDER GAMES
Her son was lured to his death by a stranger he met online, Louise hears the tragic story from a mum whose story is at the centre of a docu-drama which screens tonight.
ADOPTION
A millionaire business man from Edinburgh who shares his own experience of being adopted and what changes he feels should be made to the system
IS THE UK A DOG-IST SOCIETY?
According to Wildlife presenter Chris Packham we needlessly restrict canines from shops and restaurants - Louise asks if we need to be more dog friendly?
PHOTOS HELP YOU LOSE WEIGHT
Will ataking a regular full body picture of yourself help you lose weight? Louise finds out why a mum from Port Glasgow mum thinks the snaps helped her to shed six stone.
YEAR OF THE DAD
As Scotland's first year of the Dad gets underway we look at the role of the dad in 2016
POLITICIANS AND TABLE TENNIS
David Cameron, President Obama, Boris Johnson, Tony Blair, Gordon Brown, Bill Clinton and now Nicola Sturgeon have all had their picture taken playing table tennis - Louise finds out why there is such a close affinity between politics and ping pong.
PICKING YOUR TEAM
We hear from the Arsenal fan who pulled out all the stops to persuade his son to support his team.
Last on
Broadcasts
BBC Radio Scotland

Highlands and Islands
BBC Radio Scotland News and Current Affairs Programmes