Main content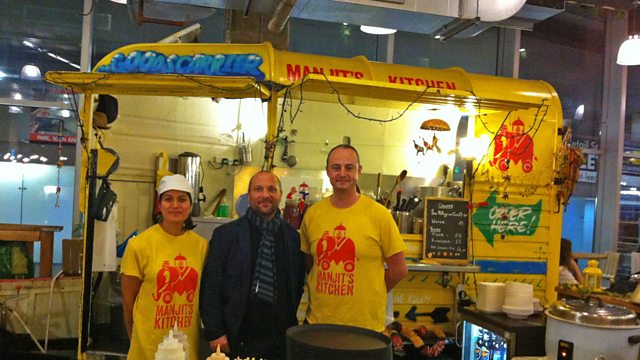 Leeds: The Story of a City Through Its Food
Dan Saladino explores Leeds to see who is influencing an innovative and inspiring food and drink scene that is being watched and followed across the UK and around the world.
When the Food Programme went to Leeds to cover its growing food and drink scene many areas of the city had recently been flooded. At the time community groups, including Muslims and Sikhs, were taking part in a food operation to feed those forced out of their homes - meeting the fundamental need for food while showing the strength of the community.
Dan Saladino explores the city - which has historic links to supermarket chains, wealth from the textiles industry and 'Leeds Dripping Riots'. The last 2 years have seen a thriving independent food and drink movement, with innovators starting projects which are changing the face of Leeds but also inspiring others around the world.
Adam Smith was working in Australia when he became aware and angered at the scale of edible food being wasted. After being told if he wanted to change the world he needed to change his home town he returned to Leeds, setting up a cafe which intercepted food being thrown away from shops, markets, projects and allotments to 'feed bellies not bins'. The pay as you feel model of the Real Junk Food Project has been replicated across Leeds and around the world with 126 cafes and more in the making. Yet Adam is far from content.
At Trinity Kitchen, a radical new model for a shopping mall food court which has drawn attention from others as far flung as Sweden and China. A 6 week rotation of new traders is no mean feat - with road closures and cranes hoisting food trucks into place.
Dan also meets Northern Monk in Grub and Grog - brewing quirky ales to match a changing, mainly vegan menu while Northern Bloc ice creams are keeping things close to home with flavours like Yorkshire Parkin and Black Treacle but with their eyes on expansion into the London market.
Last on
Credit
| Role | Contributor |
| --- | --- |
| Presenter | Dan Saladino |
Broadcasts