Main content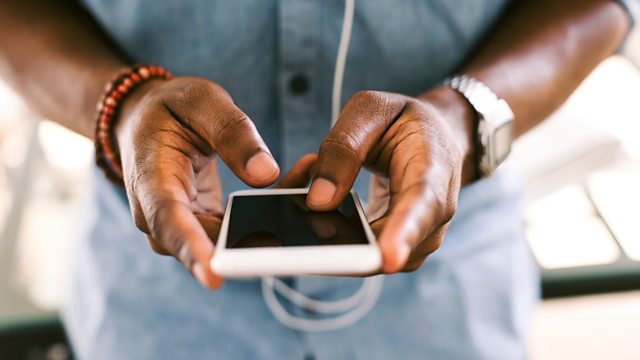 How mobile phone firms can hold the key to bank security
Personal finance with Paul Lewis. Including how mobile phone firms hold the key to bank security, an explanation of Bowie bonds and the pros and cons of 35-year mortgage terms.
On Money Box with Paul Lewis:
Mobile phones and banking security.
Before you do any major online banking transaction your bank may send you a text with a code to enter on the website. This 'two step authentication' acts as protection against criminals who have obtained our banking details. But cyber crooks are nothing if not inventive and they have found a weakness in the two step which they are exploiting. Hear the tapes of how they did it. And transferred two large payments from one Money Box listener's account.
Bowie Bonds.
Apart from music, videos, fashion, and branding, David Bowie, who died this week, was also one of the first to make money from his future record sales. The Bowie Bond earned him a capital sum of £33 million in exchange for the rights to his back catalogue earnings for just ten years. It's called 'securitisation' and we hear just how ground breaking it was.
Politics and regulation
The Financial Conduct Authority has admitted it is concerned about political pressure - while still firmly denying that any was exerted when it decided to downgrade its study into the culture of banks. A report into the effectiveness of the FCA Board says "Recent interventions by HM Treasury and other bodies have raised questions from directors regarding the Board's independence."
Is 35 the new 25?
Halifax reports that one in four of its new first time buyers are purchasing their home with a loan that will last half a lifetime. But is it sensible to take on a debt that could well last into retirement? Or at least beyond the horizon of good health. To some it is the only way to afford the ever rising cost of a home. We look at how much more a 35 year mortgage will cost, compared to one that lasts 25 years.
Chapters
O2 Phone Fraud

The fraudsters using SIM cards to steal cash from banks

Duration: 10:08

Bowie Bonds

One of the first bonds to use intellectual property as collateral

Duration: 04:51

FCA Update

Did the government pressure the FCA to ditch bank inquiry

Duration: 02:35

35 yr Loans

Is 35 the new 25? Mortgage terms increase

Duration: 04:44

Related links

 

Mobile phones and banking security

Saving and investing

Politics and regulation

Mortgages