Main content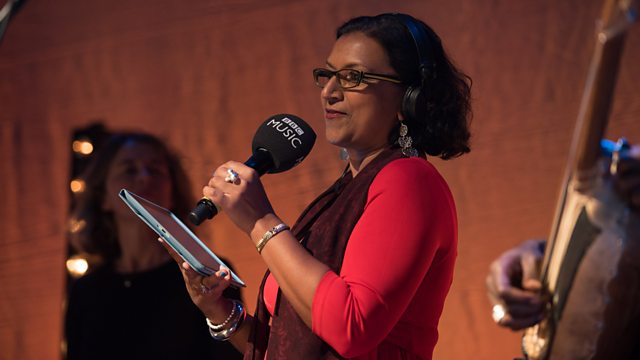 Live from Celtic Connections 2016
Lopa Kothari broadcasts live from BBC Music at Celtic Connections in Glasgow, with performances from Guinean Moh! Kouyate, Breton Blend 2016 and Senegal's Baaba Maal.
Lopa Kothari is live from BBC Music at Celtic Connections in Glasgow, with special late-night performances from Moh! Kouyate from Guinea, Breton folk veterans Kornog performing as Breton Blend 2016 and Senegalese superstar Baaba Maal.
Radio 3's Celtic Connections programming expands to over 10 hours this year, with three late-night sessions from the CCA, and three specially-recorded concerts around Radio 3's 'Folk Connections' weekend at the end of the month. BBC Music offers extensive coverage of Celtic Connections this year, also featuring on BBC Radio 2, BBC Radio Scotland, BBC2 TV in Scotland, and BBC Music Online.
Celtic Connections is held in 20 venues over 18 days with 300 events taking place throughout the whole festival, involving over two thousand musicians from 26 countries. Scots and Irish Celtic music is at the centre of the festival, but it has always embraced the music of the Celtic cultures of the USA, Canada, France and Spain, together with the closely connected cultures of Scandinavia and eastern Europe. In recent years the Festival has also connected with traditions across Africa and Asia. The concerts range from the most traditional to the most experimental, all brought together in the context of one of the world's liveliest folk cultures, with a never-ending stream of young Scottish musicians who are reinventing their own traditions for their own time.
Featured in...
From sounds of the Appalachians to live performance from Glasgow - folk music on Radio 3