Main content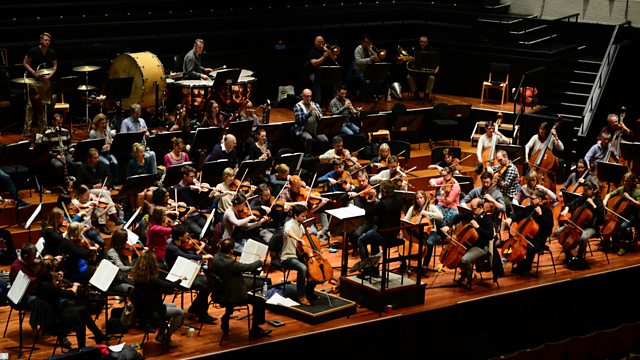 Dutilleux 100: Bournemouth Symphony Orchestra
Live from the Lighthouse in Poole, the Bournemouth Symphony Orchestra conducted by Kirill Karabits in Dutilleux's Tout un monde lointain and Tchaikovsky's Manfred Symphony.
Dutilleux 100
Live form the Lighthouse, Poole
Presented by Ian Skelly
The Bournemouth Symphony Orchestra, conducted by Kirill Karabits, play Tchaikovsky's Manfred Symphony and are joined by Jean-Guihen Queyras in Dutilleux's cello concerto.
Dutilleux: Tout un monde lointain ...
8.10: Interval
Tchaikovsky: Manfred Symphony
Jean-Guihen Queyras, cello
Bournemouth Symphony Orchestra
Kirill Karabits, conductor
Tchaikovsky saw himself as the victim of a cold, cruel fate. So he identified closely with Manfred, the lonely, heartbroken wanderer at the centre of Byron's epic poem. His Manfred Symphony is technically challenging, yet full of bountiful drama, colour and a memorable series of melodies.
Dutilleux's concerto for cello and orchestra is an intense meditation on the poet Charles Baudelaire; each of the five movements begins with a fragment of verse. Introspective, luminous timbres and delicate textures collide with mighty climaxes in the orchestra whilst the demanding cello writing involves heart-rending melodies at the top of the instrument's range.
Featured in...
A collection of programmes to mark the centenary of one of French music's great composers