Main content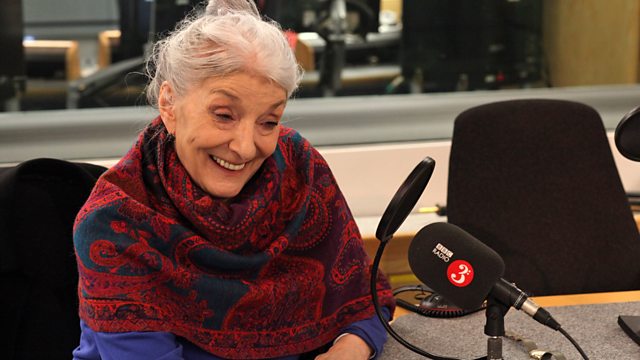 Wednesday - Rob Cowan with Jane Lapotaire
With Rob Cowan. Including My Favourite British Light Music; James MacMillan: The Confession of Isobel Gowdie; Artist of the Week: Zoltan Kocsis directing Bartok: Dance Suite.
9am
My favourite... British light music. Throughout the week Rob shares some of his favourite light music by British composers. He features musical treats including Ronald Binge's classic Elizabethan Serenade, Geoffrey Toye's waltz The Haunted Ballroom, Charles Ancliffe's Nights of Gladness and Elgar's Chanson de Matin, plus there's a trip to Knightsbridge with the march from Eric Coates's London Suite.
9.30am
Take part in our daily music-related challenge: listen to the clues and identify the mystery person.
10am
Rob's guest this week, sharing a selection of her favourite classical music every day at 10am, is the actress Jane Lapotaire. Jane first achieved stardom with her Tony-award winning portrayal of the French songstress Édith Piaf. She is known for taking on great tragic roles and throughout her career has played leading ladies ranging from Cleopatra and Lady Macbeth to Joan of Arc, Marie Curie and opera star Maria Callas. Throughout the week Jane talks about her favourite acting parts, remembers working alongside Laurence Olivier as a young actress and explains how classical music helped her to recover from a devastating brain injury.
10.30am
Rob places Music in Time with James MacMillan's The Confession of Isobel Gowdie - a piece of storytelling from 1990 that reacted against increasingly abstract Modern music.
11am
Rob's artist of the week is the renowned pianist, conductor, composer, and founding member of the Budapest Festival Orchestra, Zoltan Kocsis. Throughout the week Rob features some of Kocsis's top records, including his Gramophone Instrumental Award winning interpretation of Debussy's Images, a recording of him as soloist in Mozart's popular Piano Concerto No. 23, where he's joined by the Budapest Franz Liszt Chamber Orchestra, and as conductor in a pair of works by his compatriot, Bartok (Dance Suite and Rhapsody No. 2), as well as in solo piano music by Wagner and Rachmaninov.
Bartok
Dance Suite
Hungarian National Philharmonic Orchestra
Zoltán Kocsis (conductor).
Music Played
My favourite... British light music

Jane Lapotaire's Choice No. 1

Jane Lapotaire's Choice No. 2

Jane Lapotaire's Choice No. 3

Music in Time: Modern

Artist of the Week: Zoltan Kocsis
Mystery Person
Answer: Johann Gottlieb Goldberg