Main content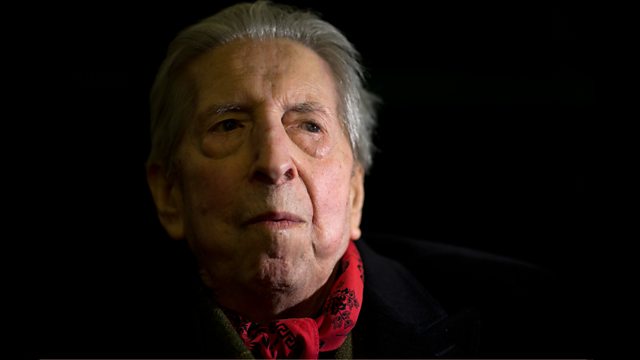 The Mystery of the Moment, the Shadows of Time
Donald Macleod introduces meditations on the passing of time from Dutilleux's ninth and tenth decades.
Dutilleux 100
Donald Macleod introduces poignant meditations on the passing of time, from Dutilleux's ninth and tenth decades.
Henri Dutilleux (1916-2013) was one of French music's greatest composers: the heir to Fauré, Debussy and Ravel. His music blends ravishing instrumental colours and harmonies with a highly individual approach to new sounds and forms. Always beautiful, never barbarous, Dutilleux's music never clung dogmatically to avant-garde trends or fashions, making his one of the most accessible and appealing modern voices in classical music. In the week of what would have been Dutilleux's 100th birthday, Donald Macleod discusses his life and legacy with two of the UK's leading experts on his music, who the composer wryly dubbed "les deux Carolines...": Caroline Potter and Caroline Rae.
To end the week, two profoundly moving meditations on the nature of passing time are prefaced by one of Dutilleux's most sheerly exuberant works: his collection of fleeting orchestral snapshots, "The Mystery Of The Moment". We end with the composer's swansong - his song cycle "Time And The Clock", written for the American soprano Renée Fleming.
Mystere de l'instant
BBC Philharmonic
Edward Cervenka, conductor
The Shadows Of Time
Orchestre Philharmonique De Radio France
Esa-Pekka Salonen, conductor
Le Temps l'horloge
Renée Fleming, soprano
Orchestre National De France
Seiji Ozawa, conductor.
More episodes
Next
You are at the last episode