Main content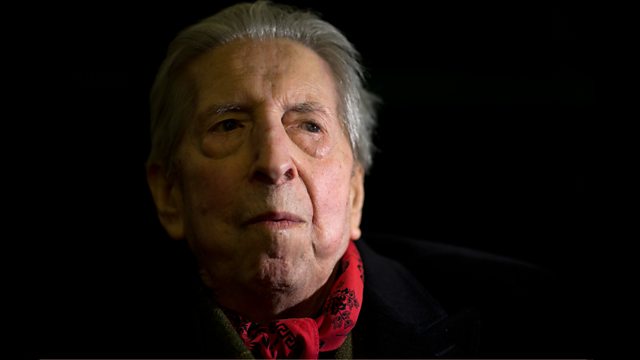 Donald Macleod looks at two of Dutilleux's most celebrated works, his only string quartet and his violin concerto The Tree of Dreams.
Dutilleux 100
Donald Macleod explores one of the 20th century's greatest string quartets, and a much-loved violin concerto.
Henri Dutilleux (1916-2013) was one of French music's greatest composers: the heir to Fauré, Debussy and Ravel. His music blends ravishing instrumental colours and harmonies with a highly individual approach to new sounds and forms. Always beautiful, never barbarous, Dutilleux's music never clung dogmatically to avant-garde trends or fashions, making his one of the most accessible and appealing modern voices in classical music. In the week of what would have been Dutilleux's 100th birthday, Donald Macleod discusses his life and legacy with two of the UK's leading experts on his music, who the composer wryly dubbed "les deux Carolines...": Caroline Potter and Caroline Rae.
We continue our exploration of Dutilleux's life and music with two of his most celebrated works - his only string quartet, "Thus The Night", considered to be among the greatest string quartets of the second half of the twentieth century, and his much-loved violin concerto, "The Tree Of Dreams".
There Was Nothing But Torn Trunks; I Dreamt That I Carried You In My Arms (2 Sonnets De Jean Cassou)
Paul-Armin Edelmann, baritone
Rheinland-Pfalz State Philharmonic Orchestra
Karl-Heinz Steffens, conductor
Ainsi La Nuit
Belcea Quartet
Violin Concerto "L'Arbre Des Songes"
Pierre Amoyal, violin
Orchestre National De France
Charles Dutoit, conductor.