Main content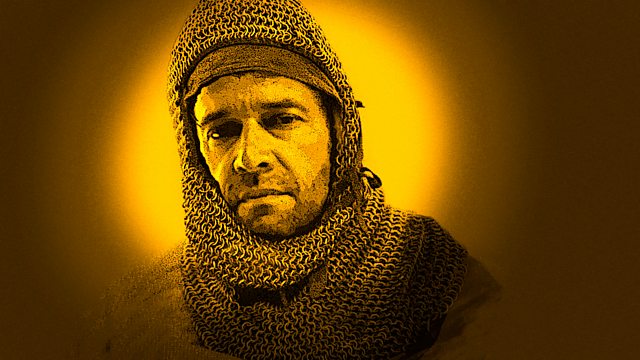 El Cid
Ranjit Bolt's adaptation of Corneille's drama Le Cid, telling the story of the 11th-century Spanish hero before his rise to fame. With James Purefoy, Indira Varma and Eleanor Bron.
Pierre Corneille was one of France's three outstanding Classical dramatists, alongside Racine and Moliere. The Cid is his most famous - but in Britain too little-performed - play. The distinguished translator Ranjit Bolt's refashioning tells the story of the younger Cid, a self-indulgent, love-smitten courtier in 11th-century Spain who when duty calls rises to the occasion to become Spain's greatest hero.
The star-studded cast includes James Purefoy as the Cid, with Indira Varma as Ximena, Gina McKee as the Princess, and features Eleanor Bron and David Calder.
Rodrigo is a charming young courtier who plans to marry Ximena. But when her father, the chief general in the King's army, insults Rodrigo's father, he finds himself challenged by Rodrigo to a duel. The young, un-warlike suitor knows that if he loses he dies, but also that if he wins he loses Ximena. Pierre Corneille's landmark play examines the ethical and emotional dilemmas faced by the legendary champion-to-be, and his intended. It is a tale of love, honour and might, but in the great tradition of Racine and their other contemporary writers of tragedy, Corneille focuses on romantic dilemma, to show how lovers act under intense duress, and what choices - and perhaps compromises - they then make.
Bolt's translation is at once daring and faithful. He has observed the conventions of 17th century French Drama (rules imposed on his select group of writers by the infamous Cardinal Richelieu, intent on restoring classical virtues). But Bolt in customary fashion has dynamised the language and style.
Credits
| Role | Contributor |
| --- | --- |
| Writer | Pierre Corneille |
| Don Rodrigo | James Purefoy |
| Ximena | Indira Varma |
| Elvira | Eleanor Bron |
| Dona Urraca | Gina McKee |
| Don Diego | David Calder |
| Don Gormas | Ewan Bailey |
| Don Fernando | Stephen Thorne |
| Don Sancho | Chris Pavlo |
| Leonora | Amelia Lowdell |
| Don Arias | Gerard McDermott |
| Page | Gary Podmore |
| Adaptor | Ranjit Bolt |
| Director | Peter Kavanagh |
Binaural sound: doing the best for Beckett