Main content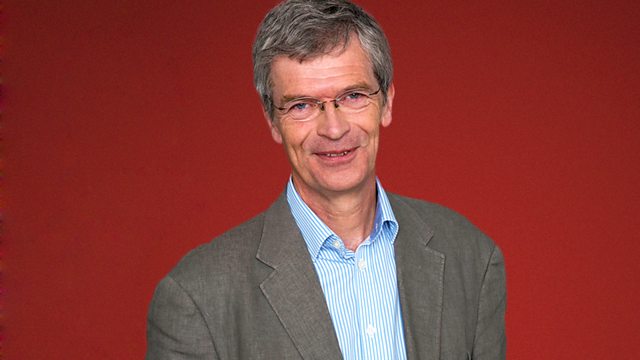 16/01/2016
Alyn Shipton with listeners' choice of jazz in all styles and from all periods. Why not request the jazz that YOU would like to hear on the programme by e-mailing jazz.record.requests@bbc.co.uk.
Performers:
Artist  Woody Herman
Title  Light My Fire
Composer Jim Morrison
Album  Light My Fire
Label  Chess
Number  BJS 4013 Side B Track 1
Duration  3.33
Performers: Woody Herman, as, ss, ldr; Gary Grant, Henry Hall, James Bossert, Nat Pavone, Sal Marquez, t; Robert Burgess, Henry Southall, Vincent Prudente, tb: Frank Vicari, Sal Nistico, Steve Lederer, Thomas Boras, reeds; Phil Upchurch, g; John Hicks, p; Arthur Harper, b; Ed Soph, d. Oct 1968.

Artist  Barney Kessel
Title  Contemporary Blues
Composer Kessel
Album  To Swing Or Not
Label  Contemporary
Number  C511 Track 9
Duration  4.09
Performers Harry Edison, t; Bill Perkins, ts; Jimmy Rowles, p; Barney Kessel, g; Al Hendrickson, g; Red Mitchell, b; Shelly Manne, d. 28 March 1955.

Artist  Alan Barnes
Title  Christmas Present
Composer Barnes
Album  A Christmas Carol
Label  Woodville
Number  CD 147 Track 5
Duration  6.14
Performers: Alan Barnes (alto saxophone, clarinet, bass clarinet), Bruce Adams (trumpet, flugelhorn), Mark Nightingale (trombone), Karen Sharp, Robert Fowler (tenor and baritone saxophone, clarinet), David Newton (piano), Simon Thorpe (double bass), Clark Tracey (drums)

Artist  Claire Harper
Title  The Nearness of you
Composer Carmichael / Washington
Album  All These Plans
Label  Self-Release
Number  Track 6
Duration  5.00
Performers: Vocals / Piano: Claire Harper; Guitar: Guthrie Govan; sax: Derek Nash; Drums: Steve Creese / Pete Riley; Bass: Julie Walkington / Andy Staples

Artist  Brad Mehldau / Mark Giuliana
Title  Hungry Ghost
Composer Mehldau
Album  Taming The Dragon
Label  Nonesuch
Number  Track 7
Duration  5.01
Performers: Brad Mehldau el p, synth; Mark Giuliana, d, electronics. 2014.

Artist  Archie Shepp
Title  In a Sentimental Mood
Composer Ellington
Album  Live in San Francisco
Label  Impulse
Number  A 9118
Duration   6.14
Performers: Archie Shepp, ts; Roswell Rudd, tb; Donald Garrett / Lewis Worrell, b; Beaver Harris, d. 19 Feb 1966.
Artist  Norman Thatcher
Title  Hilarity Rag
Composer Scott
Album  River Stay 'Way
Label  Jazz Crusade: Best of the Brits Vol 7
Number  Track 3 JCCD3018
Duration  3.34
Performers Norman Thatcher, t; Chris Blount, vl; Dave Vickers, tb; Dave Brennan, bj; Barry Grummett, p; Mick Kennedy, b; Macl Murphy, d. 1996.

Artist  T J Johnson
Title  New York City Blues
Composer Peggy Lee / Quincy Jones
Album  In Retrospect: a Celebration of 30 years in Jazz and Blues
Label  Upbeat
Number  268D CD 1 Track 14
Duration  4.29
Performers: T J Johnson, p; Julian Webster-Greaves, ts; Simon Picton, g; Julian Bury b; Matt Home, d. 2001

Artist  Theo Jackson
Title  Footprints
Composer Wayne Shorter
Album  Shoeless and the Girl
Label  Dot Time
Number   9035 Track 4
Duration   4.37
Performers Theo Jackson, piano, vocals; Huntly Gordon, double bass; Marco Quarantotto, drums.

Artist  Miles Davis
Title  Bye Bye Blackbird
Composer Dixon / Henderson
Album  Miles At Newport: Bootleg Sessions vol 4
Label  Columbia
Number  88750 81952 CD 1 Track 10
Duration  9.11
Performers: Miles Davis, t; John Coltrane, ts; Cannonball Adderley, as; Bill Evans, p; Paul Chambers, b; Jimmy Cobb, d. 3 July 1958.