Main content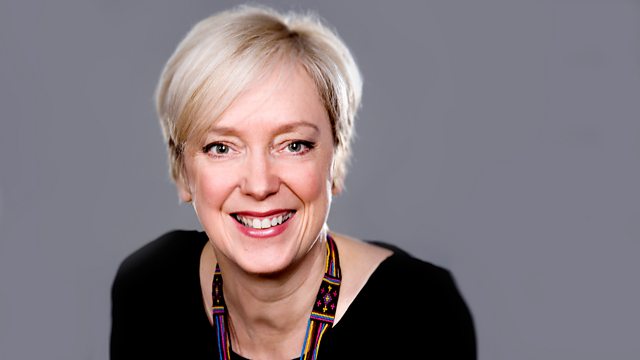 It's film day and Janice discusses the 2016 Glasgow Film Festival programme
Janice Forsyth explores the programme for the 2016 Glasgow Film Festival, which features the new Coen brothers film, Hail, Caesar! Plus reviews of The Big Short and The Assassin.
Its film day - we'll hear all about the Programme for this year's Glasgow Film Festival(!) which opens with the Coen Brothers' new film Hail Caesar! - A full-on screwball comedy featuring George Clooney in the lead role and also starring Channing Tatum and Scarlett Johansson!
Regular Critics, Alistair Harkness and Nathanael Smith will share their thoughts on the programme and on this week's big cinema releases, including: 'The Big Short' which has been nominated for a whopping five Oscars(!) - It's based on the 2010 book by Michael Lewis, about the financial crisis of 2008 with Christian Bale 'front and centre' as eccentric real-life trader, Dr Michael Burry.
They will also discuss "The Assassin," the eagerly awaited historical martial arts epic from renowned Chinese filmmaker Hou Hsiao-Hsien - he picked up the Best Director award for it at Cannes!
Later in the show, Edinburgh singer/songwriter Rosie Nimmo is live in session and we'll hear about not one, but two, Hollywood Giants in the company of our 'retro-expert' Alison Kerr: she'll be discussing the work of the great Director Preston Sturges whose career continues to exert tremendous influence on the Coen Brothers, and, ahead of a new biopic and season of his films at The Glasgow Film Theatre, we'll discuss the brilliant, but 'Blacklisted', Hollywood scriptwriter Dalton Trumbo.
Don't Miss it!!
Last on