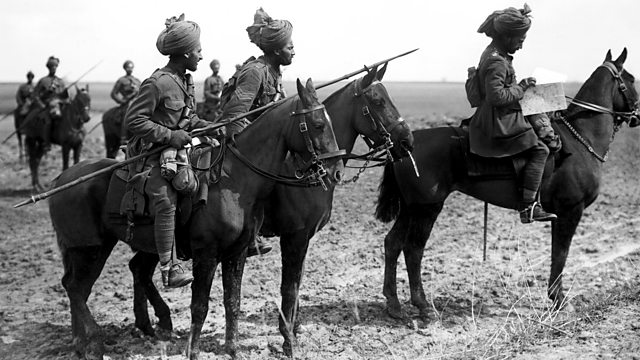 The War of Empires
The First World War began as a local conflict between Austria-Hungary and its Serbian neighbour but, by the summer of 1918, more than 70 million military personnel were mobilised worldwide. In the first programme of his new series, Professor Sir Christopher Clark explores this transition from a continental war to a world war and shows how the imperial nature of the main belligerent powers ensured, from the outset, that this would be a war on a global scale.
As a result, the First World War was fought by people of all races and nationalities. This multinational character was expressed most strongly on the Western Front where a constellation of different nations, cultures and races worked and fought together. At Brookwood Military Cemetery in Surrey, Chris visits the First World War graves of men from all over the British Empire and marvels at the power of imperialism to mobilise men from across the globe.
With Margaret Macmillan, Hew Strachan, Tim Harper and Glynn Prysor.
Sir Christopher Clark is Regius Professor of History at the University of Cambridge. He is the author of Kaiser Wilhelm II: A Life in Power, Iron Kingdom and - most recently - the highly acclaimed and award-winning The Sleepwalkers: How Europe Went To War. In 2014, he presented Month of Madness on BBC Radio 4 about the outbreak of the First World War. You can listen to that series online by visiting http://www.bbc.co.uk/programmes/b03t7p27 or clicking on the related link below.
Produced by Melissa FitzGerald
A Blakeway production for BBC Radio 4.
Last on