Main content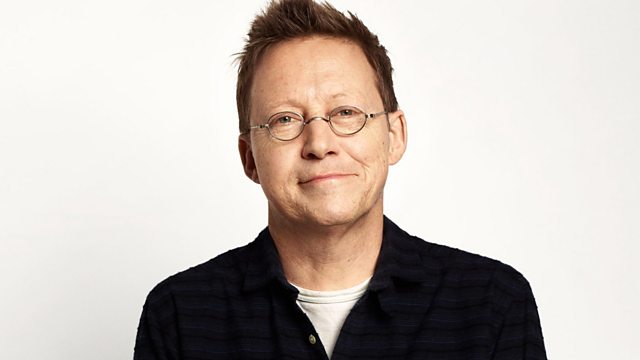 Foodie Thursday
Resident cook Nigel Barden serves up a dish for Foodie Thursday.
Aubergine Pahi
by Yotam Ottolenghi from Plenty More (Ebury Press)
This Sri Lankan dry curry makes a thrilling accompaniment to rice, roasted vegetables or plainly cooked chicken.  It can be served warm but is even better the next day, at room temperature.  Don't be afraid of it looking oily:  any rice or bread will be grateful to soak it up.  Jennifer Gomes, an Australian architect originating from Sri Lanka, who gave me the recipe, says she loves it best in a baguette with roasted beef.  I couldn't agree more.  It's also lovely with a drizzle of tahini or with Greek yoghurt.  Kept in a sealed jar it will last in the fridge for 2 weeks.
Serves 4
Prep time 20 mins
Cooking time 35 mins
Ingredients
400ml grapeseed or sunflower, oil for frying
2 large aubergines, halved lengthways, each half cut into 2.5 x 5 cm wedges (750g)
1 tsp ground turmeric
3 medium onions, peeled & each cut into 8 wedges (420g)
4 Romano (or Ramiro) peppers, halved lengthways, deseeded & cut widthways into 2cm-wide strips (480g)
1 mild red chilli, deseeded & quartered
10g fresh root ginger, peeled & roughly chopped
4 garlic cloves, peeled & roughly chopped
1½ tsp curry powder
¼ tsp ground cloves
¼ tsp ground cardamom
1 tsp ground cinnamon
2 tsp mustard seeds
10cm pandan leaf, roughly chopped (optional)
3cm piece of lemongrass, roughly chopped
about 12 fresh curry leaves
60ml cider vinegar
2½ tsp caster sugar
Salt
Method
Pour the oil into a very large frying/sauté pan or casserole & place on a medium–high heat.
Meanwhile, toss the aubergines with the turmeric in a bowl.
Add to the oil & fry in batches for about 8 mins, turning once, until light golden. Use a slotted spoon to transfer to a colander layered with kitchen paper, sprinkle with ¼ tsp of salt & leave to drain.
Add the onions to the oil & fry them for about 8 mins, turning once, until golden brown, then add them to the aubergines, along with another ¼ tsp of salt.
Next, fry the peppers & chilli for 5 mins, until the edges begin to brown, & add to the rest, along with ¼ tsp of salt. You should now have about 1 tablespoon of oil in the pan. Add or remove some if you need to.
Place the ginger, garlic, spices, pandan leaf (if using), lemongrass & curry leaves in the small bowl of a food processor or spice grinder & blitz to form a paste.
Fry this paste in the pan with the oil, on a medium heat, for 2–3 mins, until it begins to colour.
Return all of the vegetables to the pan, along with the vinegar, 60ml of boiling water & the sugar.
Stir gently & simmer for 8 mins, until most of the liquid has boiled away, before serving warm or at room temperature.