Main content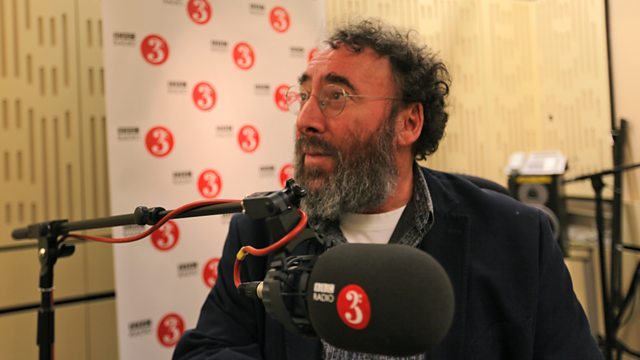 Monday - Sarah Walker with Antony Sher
With Sarah Walker. Including My Favourite Operatic Intermezzos; Building a Library: A piece by Henri Dutilleux; Artist of the Week: CPE Bach: Cello Concerto in A.
9am
My favourite... operatic intermezzos. In this new feature Sarah shares her top operatic intermezzos, highlighting the emotional directness and unforgettable melodies of these orchestral miniatures, tucked inside operas by Puccini, Wolf Ferrari, Offenbach, Leoncavallo and Mascagni.
9.30am
Take part in our daily music-related challenge: listen to the clues and identify the mystery object.
10am
At the start of the year that marks 400 years since Shakespeare's death, Sarah's guest is the Laurence Olivier Award-winning actor Antony Sher. Antony is a veteran of the Royal Shakespeare Company and has acted many of the Bard's most famous roles, from Richard III to Falstaff. He has written a number of books recording the stages of researching, rehearsing and performing great Shakespearean parts, offering a behind the scenes look at the Royal Shakespeare Company at work. Throughout the week Antony shares a selection of his favourite classical music, talks about bringing Mahler to life on the stage and explains how he is preparing for his starring role in King Lear.
10.30am
Sarah features a piece by Henri Dutilleux following the survey of his works in last Saturday's Record Review
11am
Sarah's Artists of the Week are the Orchestra of the Age of Enlightenment. When they started out in 1986, this unique period instrument band decided to throw away the orchestral rule book. They were self-governing, their leaders rotated, and they worked with a range of conductors. Despite their name, they are keen to explore a wide repertoire, from Monteverdi to Mahler and beyond; and their four Principal Artists are Sir Simon Rattle, Ivan Fischer, Sir Mark Elder and Vladimir Jurowski. To celebrate the orchestra's thirtieth anniversary year, Sarah showcases a range of their recordings, demonstrating their diversity, artistry, and the brilliantly incisive, colourful style of playing.
CPE Bach
Cello Concerto in A
Orchestra of the Age of Enlightenment
Anner Bylsma (cello)
Gustav Leonhardt (conductor).
Music Played
ARTIST OF THE WEEK: THE ORCHESTRA OF THE AGE OF ENLIGHTENMENT

MY FAVOURITE...OPERATIC INTERMEZZOS

ANTONY SHER'S CHOICE NO.1

ANTONY SHER'S CHOICE NO.2

THE BUILDING A LIBRARY RECOMMENDATION FROM LAST SATURDAY'S RECORD REVIEW

ARTIST OF THE WEEK: THE ORCHESTRA OF THE AGE OF ENLIGHTENMENT