Main content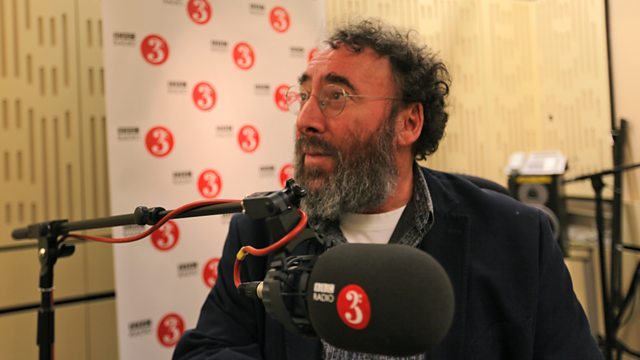 Friday - Sarah Walker with Antony Sher
With Sarah Walker. Including My Favourite Operatic Intermezzos; Music in Time: Francesco Landini: Questa fanciull', Amor; Artist of the Week: Mahler: Totenfeier.
9am
My favourite... operatic intermezzos. In this new feature Sarah shares her top operatic intermezzos, highlighting the emotional directness and unforgettable melodies of these orchestral miniatures, tucked inside operas by Puccini, Wolf Ferrari, Offenbach, Leoncavallo and Mascagni.
9.30am
Take part in today's musical challenge: trace the classical theme behind a well-known song.
10am
At the start of the year that marks 400 years since Shakespeare's death, Sarah's guest is the Laurence Olivier Award-winning actor Antony Sher. Antony is a veteran of the Royal Shakespeare Company and has acted many of the Bard's most famous roles, from Richard III to Falstaff. He has written a number of books recording the stages of researching, rehearsing and performing great Shakespearean parts, offering a behind the scenes look at the Royal Shakespeare Company at work. Throughout the week Antony shares a selection of his favourite classical music, talks about bringing Mahler to life on the stage and explains how he is preparing for his starring role in King Lear.
10.30am
Sarah places Music in Time as she encounters a Medieval multi-instrumentalist, singer, poet and philosopher: Francesco Landini, blind from childhood and the most revered Italian composer of his age. He even had a musical formula named after him, the Landini Cadence, which punctuates his ballata, Questa fanciull', Amor.
11am
Sarah's Artists of the Week are the Orchestra of the Age of Enlightenment. When they started out in 1986, this unique period instrument band decided to throw away the orchestral rulebook. They were self-governing, their leaders rotated, and they worked with a range of conductors. Despite their name, they are keen to explore a wide repertoire, from Monteverdi to Mahler and beyond; and their four Principal Artists are Sir Simon Rattle, Ivan Fischer, Sir Mark Elder and Vladimir Jurowski. To celebrate the orchestra's thirtieth anniversary year, Sarah showcases a range of their recordings, demonstrating their diversity, artistry, and the brilliantly incisive, colourful style of playing.
Mahler
Totenfeier
Orchestra of the Age of Enlightenment
Vladimir Jurowski (conductor).
Music Played
ARTIST OF THE WEEK: THE ORCHESTRA OF THE AGE OF ENLIGHTENMENT

MY FAVOURITE...OPERATIC INTERMEZZOS

ANTHONY SHER'S CHOICE NO.1

ANTHONY SHER'S CHOICE NO.2

ANTHONY SHER'S CHOICE NO.3

MUSIC IN TIME: MEDIEVAL

ARTIST OF THE WEEK: THE ORCHESTRA OF THE AGE OF ENLIGHTENMENT

ARTIST OF THE WEEK: THE ORCHESTRA OF THE AGE OF ENLIGHTENMENT
Classical Roots
Answer: 'American Tune' by Paul Simon is based on 'O Haupt voll Blut und Wunden' from J.S. Bach's St. Matthew Passion
The music played:
Paul Simon
American Tune
Paul Simon (singer)
WARNER MUSIC UK LIMITED