Main content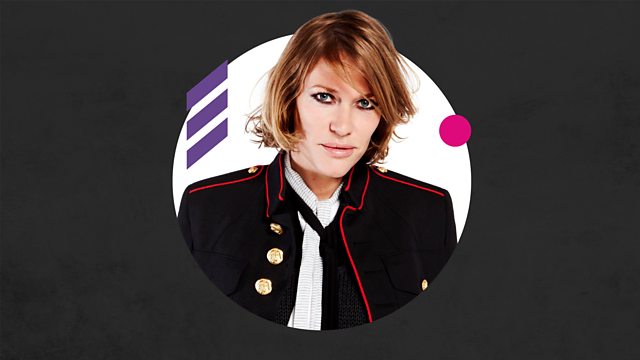 With jazz drummer Billy Cobham
Cerys begins 2016 in style with jazz drummer Billy Cobham dropping by to talk about all things percussion following the release of his retrospective The Atlantic Years 1973-1978.
Cerys begins 2016 in style as legendary Jazz drummer Billy Cobham drops by to talk all things percussion off the back of a recent 8CD Box-Set.
Billy Cobham is a Panamanian American jazz drummer, composer and bandleader who came to prominence in the late 1960s.
He's generally acclaimed as Jazz Fusion's greatest drummer and was inducted into the Modern Drummer Hall of Fame in 1987.
Last on
Music Played
Pepe Deluxé

Riders On The First Ark

Elvis Presley

One Night (First 'Sit-Down' Show)

Paul Buchanan

The First Time Ever I Saw Your Face

John Beni Y Los Ribereños

Trinan las Golondrinas

Judy Dyble

One Sure Thing (Unreleased Demo 1967)

Pinetop Perkins

,

Henry Gray

,

Mose Vinson

,

Big Joe Duskin

&

Detroit Jr. Booker

When My First Wife Left Me

Billy Cobham

The Muffin Talks Back

Count Basie

The Kid from Red Bank

Billy Cobham

The Moon Ain't Made Of Green Cheese

John Coltrane Quartet

Acknowledgment (From A Love Supreme)

Maurice El Médioni

Oh! Ma Belle

Mahavishnu Orchestra

Trilogy

Raynel Wynglas

Bar-B-Q Ribs

Georges Ivanovitch Gurdjieff

Improvisation of October 14, 1949

SoKo

First Love Never Die

Reverend Dan Smith

Where Shall I Be When The First Trumpet Sounds

Kalle Kalima

Ghost Riders in the Sky

Rick Powell

Steel Guitar Rag

The Locust Honey String Band

Henry Lee

Osibisa

Happy Children

Happy Children.
Warner Bros.
1.

Susan Tedeschi

&

Derek Trucks

Walking Man's Blues

Dolly Parton

Cash On The Barelhead

Gillian Welch

&

Dave Rawlings Machine

Sweet Tooth

King Gizzard & The Lizard Wizard

Bone

exmagician

Place Your Bets

Kishore Kumar

Eena Meena Deeka

Billy Boy Arnold

Ah'w Baby

The Groundhogs

Cherry Red

Roots Manuva

First Growth

Kenny Rogers & The First Edition

Just Dropped In (To See What Condition My Condition Was In)

20 Golden Greats.
Wise Buy.

Moh! Kouyaté

T'en vas pas, ça va pas
Broadcast