Main content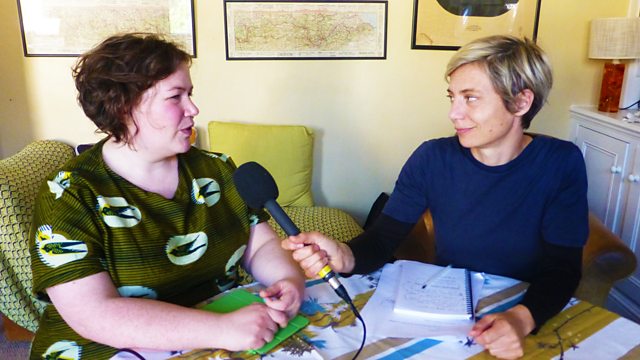 Podcasts for 2016, Women voters and the EU referendum
Jane Garvey hears about the podcasts to listen to in 2016 and what women voters make of the EU referendum, and young women talk about moving to the UK as teenagers.
This year Britain could face a referendum on its membership of the European Union. The Government has promised voters will get to decide if Britain leaves or remains in the EU by the end of 2017. The campaigns on either side have launched, so what do women voters think about the referendum and are the politicians listening to them? Jane talks to pollster Deborah Mattinson who has contributed to a new report from British Future.
We look at the podcasts to listen out for in 2016 with Miranda Sawyer presenter of 'In Pod We Trust' and podcaster Helen Zaltzman.
What's the impact of moving to the UK as a young woman? What are the challenges, lessons learned, and all that comes with adapting to a new culture? Jane talks to Carolin, born in Estonia, Mish, of Israeli descent who grew up in Holland, and Vikki, born in Kenya.
Do we need to change the way we talk about break-ups? All the words we have - split, finished, dumped - suggest clean and sudden separations, rather than the long, often complicated, and drawn out experiences many of us have. Comedian Rosie Wilby thinks we need a more compassionate way of thinking and talking about the end of relationships and psychotherapist Susanna Abse considers the importance of letting go.
Presenter: Jane Garvey
Producer: Ruth Watts.
Last on

Chapters
Women voters and the EU referendum

Jane talks to pollster Deborah Mattinson about women voters on the EU referendum.

Duration: 09:24

Podcasts for 2016

Helen Zaltzman and Miranda Sawyer share their tips on what to listen to this year.

Duration: 13:57

Moving to the UK as a teenager

Jane talks to listeners Carolin, Mish and Vikki, who all moved to the UK in their teens.

Duration: 10:41

Making the most of a break up

Comedian Rosie Wilby and Psychotherapist Susanna Abse talk about relationships ending.

Duration: 08:30

Credits

| Role | Contributor |
| --- | --- |
| Presenter | Jane Garvey |
| Producer | Ruth Watts |
| Interviewed Guest | Deborah Mattinson |
| Interviewed Guest | Helen Zaltzman |
| Interviewed Guest | Miranda Sawyer |
| Interviewed Guest | Rosie Wilby |
| Interviewed Guest | Susanna Abse |

Broadcast