Main content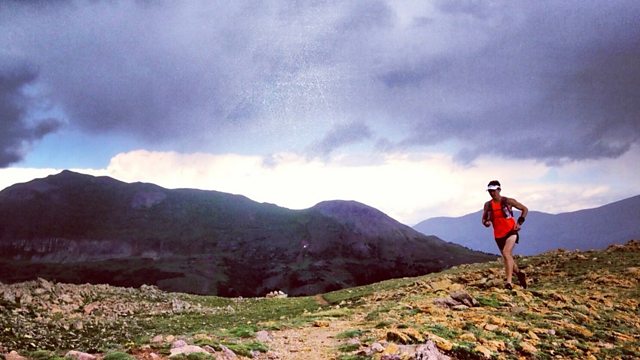 Eating to Run: Part 1
How important is diet to running performance? Dan Saladino looks at the latest thinking, and debate over the role of carbs, fat and protein. He finds out how Olympic athletes eat.
How important is diet to running performance? It's a question Food Programme listener and runner Nicole Marais wanted answers too and so she emailed the programme's production team. This programme explains what happened next....
When Dan Saladino went to meet (and run with) Nicole she explained she had tried lots of different diets, from one based on meat, to a vegetarian diet and onto veganism. She was keen to hear the experience of other runners and athletes and how they eat to run.
Dan hears from Kevin Currell, Head of Performance Nutrition at the English Institute of Sport, to find out about the dietary advice given to Britain's elite athletes. Adharanand Finn, author of 'Running with the Kenyans', shares his insights into running, racing and eating in Iten, the town where many of the world's most successful distance runners live and train. Kenyan runners eat a lot of ugali, a carbohydrate rich porridge made of maize flour and water.
Elsewhere however, others are arguing that a low-carb, high-fat diet will help runners reach peak performance. Author of Born to Run and Natural Born Heroes, Christopher McDougall, profiles diets based on this principle, that fuelled long runs by resistance fighters during the Second World War and early Iron Man events in the 1980's. It's a controversial approach and many believe it's just the latest food fad to be picked up by people in the running world.
The programme also features Scott Jurek who eats a carbohydrate rich, vegan diet. It's enabled him to dominate runs like Badwater, a 135 mile race through America's Death Valley.
Will these athletes and running writers give listener Nicole Marais the information she needs to break her own record in this year's London Marathon? Listen, find out and perhaps go on a run afterwards.
Produced and presented by Dan Saladino.
Researcher: Camellia Sinclair.
Last on
Credits
| Role | Contributor |
| --- | --- |
| Presenter | Dan Saladino |
| Interviewed Guest | Nicole Marais |
| Interviewed Guest | Kevin Currell |
| Interviewed Guest | Adharanand Finn |
| Interviewed Guest | Christopher McDougall |
| Interviewed Guest | Scott Jurek |
| Producer | Dan Saladino |
Broadcasts