Main content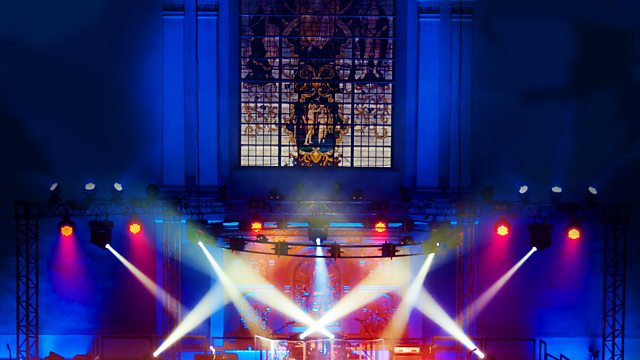 New Year New Music: London Contemporary Orchestra
A New Year New Music concert with London Contemporary Orchestra and music by Jonny Greenwood, Caroline Haines and Laurence Crane; plus sets by Leafcutter John and Jennifer Walshe.
A New Year New Music concert featuring some of the most interesting developments in contemporary music.
The London Contemporary Orchestra offers a snapshot of where things are at in 2016, playing pieces by Radiohead's Jonny Greenwood, Catherine Lamb, Laurence Crane, Caroline Haines and Edmund Finnis.
Plus, solo performances from electronic artist Leafcutter John, composer/performer Jennifer Walshe, and soprano Juliet Fraser with pianist Mark Knoop.
Presented by Sara Mohr-Pietsch, live from St John-at-Hackney in East London.
Featured in...
Exploring iconic masterpieces, avant-garde experiments and the next generation of talent
New Year New Music - Highlights
The women erased from musical history