Main content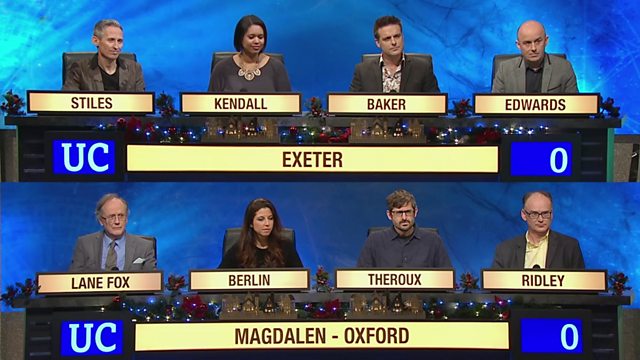 Exeter v Magdalen, Oxford
Christmas-themed quiz for university alumni. In the Exeter University team is Nick Baker. The Magdalen College team includes Louis Theroux and Matt Ridley.
Jeremy Paxman asks the questions in the Christmas-themed quiz for distinguished university alumni.
In the Exeter University team are wildlife presenter Nick Baker and actor Barnaby Edwards, who plays a Dalek in Doctor Who. They fight it out for a place in the semis against Magdalen College, Oxford, featuring documentary filmmaker Louis Theroux and writer Matt Ridley.