Main content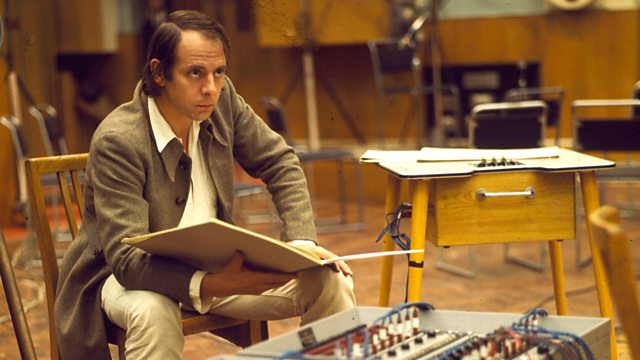 Donald Macleod and Robert Worby discuss Stockhausen's two major cycles, Licht and Klang, and evaluate the composer's posthumous legacy.
New Year New Music
Stockhausen's last thirty years were dominated by a series of seven operas, "Licht" and the 18 completed works in "Klang".
Stockhausen's formative experiences growing up in Nazi Germany show up in his later music. His preoccupation with flight, mechanical mechanisms and the cause and effect of different sounds can all be traced back to his earliest childhood memories. Born in 1928 into a Catholic family, his father, Simon, was a primary school teacher and his mother, Gertrud came from a wealthy farming family. The family lived in some poverty, but his mother had a musical leaning, playing the piano and singing, while his father enjoyed amateur dramatics. Family life was disrupted when his mother needed to be hospitalised for the treatment of her depression. Thereafter family life for Stockhausen was unsettled. His father went to the front as an officer in 1943 and was presumed dead at the end of the war. In 1941, it's thought that Stockhausen's mother had been a victim of Hitler's "euthanasia policy". Now an orphan, in a devastated, war torn country, a 16 year old Stockhausen dedicated himself to surviving and studying, eventually gaining a place at the music school in Cologne. It was to be the platform on which his career as a composer was launched.
In the final part of the series Donald Macleod and composer, writer and broadcaster Robert Worby discuss Stockhausen's two major cycles "Licht" and "Klang", and evaluate the composer's posthumous legacy.
Freude (excerpt)
Marianne Smit, harp and vocals
Esther Kooi, harp and vocals
Tierkreis realised for piano
Elisabeth Klein, piano
Samstag aus Licht (Lucifer's Greeting, for 26 brass players and 2 percussionists)
Matthias Hölle (Lucifer), bass
The University of Michigan Symphony Band
Majella Stockhausen, piano
Karlheinz Stockhausen, sound projection
Donnerstag aus Licht (excerpt Act 1)
Robert Gambill (Michael), tenor
Annette Meriweather (Eva), soprano
basset horn (Eva) Suzanne Stephens
speaker (Eva), Elizabeth Clarke
WDR Rundfunkchor Köln (invisible choir)
Karlheinz Stockhausen, electronic direction
Kontakte (1959/60) (excerpt)
David Tudor, piano and drums
Christoph Caskel, drums
Karlheinz Stockhausen and Gottfried Michael Koenig, electronics.
More episodes
Next
You are at the last episode