Main content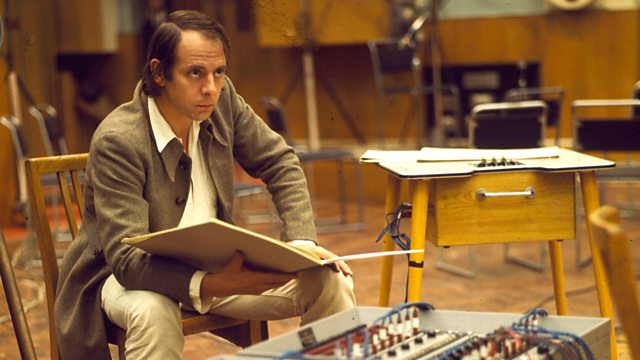 Donald Macleod and Robert Worby explore the period when the composer's career took off at Darmstadt and in Paris with Messiaen.
New Year New Music
After a difficult start to life in war torn Germany, Stockhausen's career takes off at Darmstadt and in Paris with Messiaen.
Stockhausen's formative experiences growing up in Nazi Germany show up in his later music. His preoccupation with flight, mechanical mechanisms and the cause and effect of different sounds can all be traced back to his earliest childhood memories. Born in 1928 into a Catholic family, his father, Simon, was a primary school teacher and his mother, Gertrud came from a wealthy farming family. The family lived in some poverty, but his mother had a musical leaning, playing the piano and singing, while his father enjoyed amateur dramatics. Family life was disrupted when his mother needed to be hospitalised for the treatment of her depression. Thereafter family life for Stockhausen was unsettled. His father went to the front as an officer in 1943 and was presumed dead at the end of the war. In 1941, it's thought that Stockhausen's mother had been a victim of Hitler's "euthanasia policy". Now an orphan, in a devastated, war torn country, a 16 year old Stockhausen dedicated himself to surviving and studying, eventually gaining a place at the music school in Cologne. It was to be the platform on which his career as a composer was launched.
A graduate of the Cologne Music School, where he distinguished himself in his formal studies, Stockhausen built up a reputation among avant-garde composers in Europe and America. It was at the Darmstadt Summer School that he first encountered Messiaen's work, which inspired him to go and study with the French composer. Presented by Donald Macleod with composer, writer and broadcaster Robert Worby.
Kreuzspiel (1st movement)
Janet Craxton, oboe,
Roger Fallows, bass clarinet
David Corkhill, James Holland, Peter Britton, percussion
John Constable, piano
Formel
Musicians from the Southwest German Radio Symphony Orchestra
Karlheinz Stockhausen, conductor
Drei Lieder für Altstimme und Kammerorchester
Sylvia Anderson, alto
Sinfonie-Orchester des Südwestfunks Baden-Baden
Karlheinz Stockhausen, conductor
Kontrapunkte
Ensemble Recherche
Rupert Huber, director.