Main content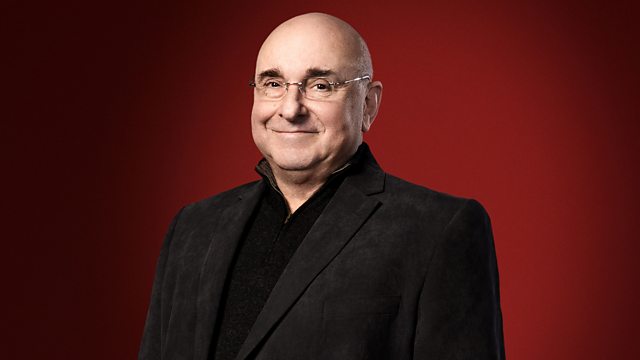 Thursday - Rob Cowan with Roxanna Panufnik
With Rob Cowan. Including My Favourite Bach Arrangements; Music in Time: a recording by David Munrow; Artist of the Week: Pierre Monteux conducts Tchaikovsky's Symphony No 4.
9am
My Favourite... Bach Arrangements. A new feature in which Rob and Sarah reveal their favourite recordings of music, connected to a weekly theme. In the week of New Year New Music, Rob features his top arrangements of Bach - all of them made in the last hundred years, and which cast new light on the baroque master. Throughout the week he shares recreations of Bach by Myra Hess (Jesu, Joy of Man's Desiring), Ottorino Respighi (Passcaglia and Fugue, BWV582), Robin Holloway (Gilded Goldbergs) and Webern (Ricercar from the Musical Offering).
9.30am
Take part in our daily musical challenge: can you work out which two composers are associated with a particular piece?
10am
Throughout the week of New Year New Music, five leading composers of the current generation tell Rob about a piece of music that has influenced them, and share one of their own works. Rob talks live to Roxanna Panufnik, a composer whose commissions include works for Westminster Cathedral Choir, the BBC, Polish National Opera and English National Ballet. She enjoys tailoring her compositions to the skills of particular artists, for instance in her pieces for the violinist Tasmin Little and the oboist Douglas Boyd.
10.30am
Rob places Music in Time. Rob investigates the Renaissance period with the help of a recording by the musician and early music expert David Munrow. Munrow was a cutting edge figure in the world of early music who resurrected instruments from the period and recorded previously forgotten repertoire, including the dance, Pavane de Spaigne, from Michael Praetorius's 1612 collection Terpsichore.
11am
Rob's Artist of the Week is Pierre Monteux, a conductor who was at the cutting edge of new music in the early 20th century. He premiered works by composers who were the movers and shakers of the period, including Debussy, Stravinsky and Ravel. He also brought music to audiences in Paris, Amsterdam, San Francisco, Boston and London. Rob showcases recordings by Monteux ranging from Debussy's Images and Stravinsky's Petrushka to symphonies by Beethoven and Tchaikovsky.
Tchaikovsky
Symphony No. 4
Boston Symphony Orchestra
Pierre Monteux (conductor).
Music Played
MY FAVOURITE...J.S.BACH ARRANGEMENTS

Roxanna Panufnik's Choice No. 1

Roxanna Panufnik's Choice No. 2

MUSIC IN TIME: RENAISSANCE

ARTIST OF THE WEEK: PIERRE MONTEUX
By Association
Answer: Debussy and Wagner
The music played:
Debussy
Golliwog's Cakewalk (Children's Corner)
Pascal Roge (piano)
DECCA

Featured in...
Exploring iconic masterpieces, avant-garde experiments and the next generation of talent