Main content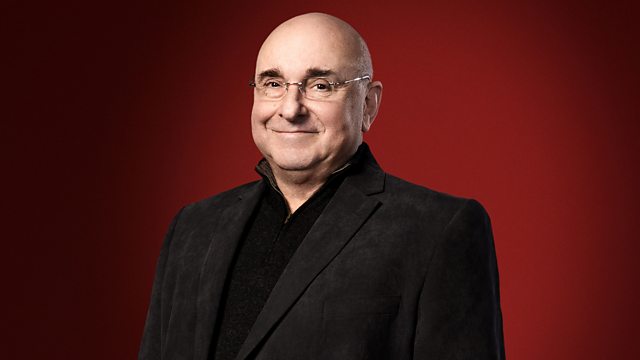 Wednesday - Rob Cowan with Max Richter
With Rob Cowan. Including My Favourite Bach Arrangements; Music in Time: Haydn: String Quartet in B flat; Artist of the Week: Pierre Monteux conducts Stravinsky: Petrushka.
9am
My Favourite... Bach Arrangements. A new feature in which Rob and Sarah reveal their favourite recordings of music, connected to a weekly theme. In the week of New Year New Music, Rob features his top arrangements of Bach - all of them made in the last hundred years, and which cast new light on the baroque master. Throughout the week he shares recreations of Bach by Myra Hess (Jesu, Joy of Man's Desiring), Ottorino Respighi (Passcaglia and Fugue, BWV582), Robin Holloway (Gilded Goldbergs) and Webern (Ricercar from the Musical Offering).
9.30am
Take part in today's challenge. Two pieces of music are played together - can you work out what they are?
10am
Throughout the week of New Year New Music, five leading composers of the current generation tell Rob about a piece of music that has influenced them, and share one of their own works. The composer and producer Max Richter joins Rob in the studio. Max has written for film, theatre and ballet, and is well known for his record-breaking work Sleep, and for his remix of Vivaldi's Four Seasons.
10.30am
Rob places Music in Time. Rob focuses on the Classical period and Haydn, the so-called father of the string quartet. Haydn described his String Quartet in B flat Op. 33 No. 4 as having been written in a 'new and special way'.
11am
Rob's Artist of the Week is Pierre Monteux, a conductor who was at the cutting edge of new music in the early 20th century. He premiered works by composers who were the movers and shakers of the period, including Debussy, Stravinsky and Ravel. He also brought music to audiences in Paris, Amsterdam, San Francisco, Boston and London. Rob showcases recordings by Monteux ranging from Debussy's Images and Stravinsky's Petrushka to symphonies by Beethoven and Tchaikovsky.
Stravinsky
Petrushka
Boston Symphony Orchestra
Pierre Monteux (conductor).
Music Played
MY FAVOURITE...J.S. BACH ARRANGEMENTS

MAX RICHTER'S CHOICE NO.1

MAX RICHTER'S CHOICE NO.2

MUSIC IN TIME: CLASSICAL

ARTIST OF THE WEEK: PIERRE MONTEUX
Imperfect Harmony
The music played:
Trad. arr. Tom Poster & Alison Balsom
Nobody Knows
Alison Balsom (trumpet)
WARNER
 
Ives
The Unanswered Question
Chicago Symphony Orchestra
Michael Tilson Thomas (conductor)
SONY
Featured in...
Exploring iconic masterpieces, avant-garde experiments and the next generation of talent