Main content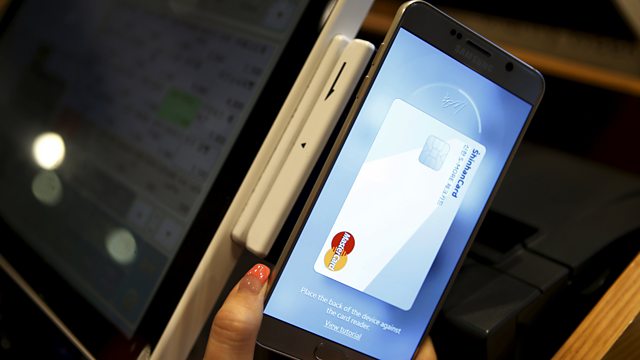 Can We Live Without Cash?
A cash-free future has been predicted in Scandinavia by 2030, but how close is the UK to this being a reality? Paul Lewis and guests investigate.
Last year, for the first time, the majority of payments in the UK were not made using cash. In countries like Sweden, Denmark and Finland, they rely on cash for less than 6% of all payments.
In this special edition of Money Box we investigate what this move towards a cashless society means.
We look at how Sweden has done away with the need for small change, take a ride with the man who has turned Transport for London into the largest contactless merchant in the world, and discuss the impact of the electronification of our spending on people without access to a bank account. We also find out what the issuer of our bank notes thinks of it all.
With Victoria Cleland, Chief Cashier at the Bank of England; Anna Ellison, Director of Research at think-tank Policis; Niklas Ardvisson from the Royal Institute of Technology, Stockholm; Shashi Verma, Director of Customer Experience at Transport for London and Kebbie Sebastian, Managing Director of Penser Consulting.
Presenter: Paul Lewis
Producer: Alex Lewis
Editor: Andrew Smith.
Last on
Broadcasts