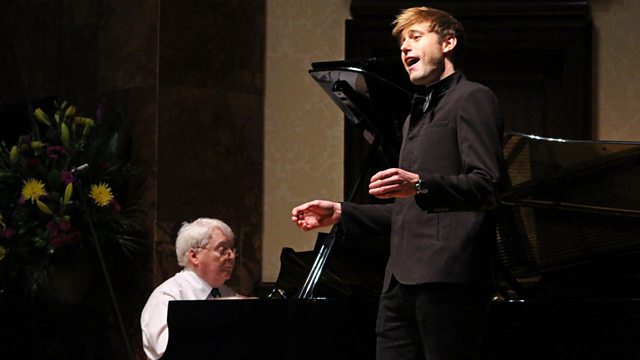 Wigmore Hall Mondays: Benjamin Appl and Graham Johnson
Live from Wigmore Hall in London, baritone Benjamin Appl and pianist Graham Johnson perform songs by Schumann, Mendelssohn, Brahms, Pfitzner and Wolf.
Introduced by Sara Mohr-Pietsch.
Schumann: Frühlingsfahrt; Der Einsiedler; Der frohe Wandersmann
Mendelssohn: Pagenlied; Nachtlied; Wanderlied
Brahms: In der Fremde; Mondnacht; Parole; Anklänge
Pfitzner: In Danzig; Der Gärtner; Zum Abschied meiner Tochter
Wolf: Nachruf; Das Ständchen; Der Musikant; Der Scholar; Der Freund
Benjamin Appl (baritone)
Graham Johnson (piano).
Last on