Main content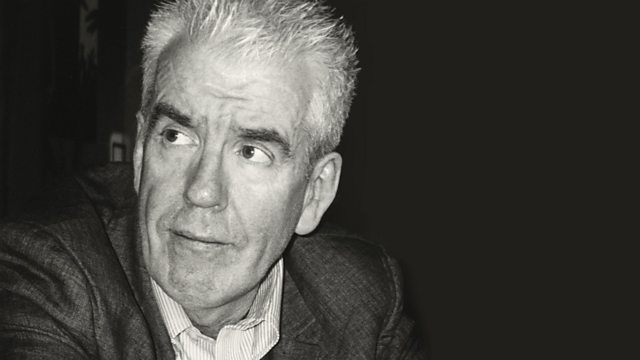 Gerald Barry
For New Year New Music, Michael Berkeley's guests is Irish composer Gerald Barry. His musical choices include Mozart, Stravinsky and Byrd.
For New Year New Music, Michael Berkeley's guest is the Irish composer Gerald Barry. We tend to think of 'New Music' as something deadly serious and even agonised; Gerald Barry utterly confounds that stereotype. His latest opera, which will be staged at the Barbican this March, transforms The Importance of Being Earnest - with Lady Bracknell sung by a bass in a business suit, and Gwendolyn and Cecily throwing dinner plates at each other. It's Barry's fifth opera; his first, The Intelligence Park from 1990, told the story of an 18th century composer who fell in love with a castrato. As well as the operas there are scores of instrumental pieces, piano concertos and choral works. They have wonderful titles: Humiliated and Insulted; The Destruction of Sodom - a piece for 8 horns and 2 wind machines.
In Private Passions, Gerald Barry talks to Michael Berkeley about his childhood in a small village in the West of Ireland. It wasn't a musical household, but as a young boy he heard Clara Butt singing Handel on the radio and that was an awakening for him, 'a visitation'. From then on, he knew he wanted to be a composer, though he didn't even know the word. At the age of 14, he won a medal for composition - by taking a Mozart piano sonata and cutting it up, sticking it together again in random order. Barry went on to study with Stockhausen and the Argentinian composer Mauricio Kagel, and he talks about his struggle to make a living as a church organist in Cologne: he was fired, first for being Catholic, then for being late for 7.30am Mass. He gives a moving account of his mother dying, just as his first opera was performed. And he reflects on the woeful blandness of singing voices in the musical world now, compared with the countertenors and castrati of the past.
Gerald Barry's marvellously idiosyncratic choices include Mozart, Alfred Deller, Clara Butt, William Byrd, a hymn setting by Stainer, and Oscar Wilde's letter from Reading Gaol, De Profundis, set by the contemporary composer Rzewski. He ends with a hilarious recording of the Red Army Choir singing 'It's a Long Way to Tipperary'.
A Loftus Production for BBC Radio 3
Produced by Elizabeth Burke.
Featured in...
Exploring iconic masterpieces, avant-garde experiments and the next generation of talent