Main content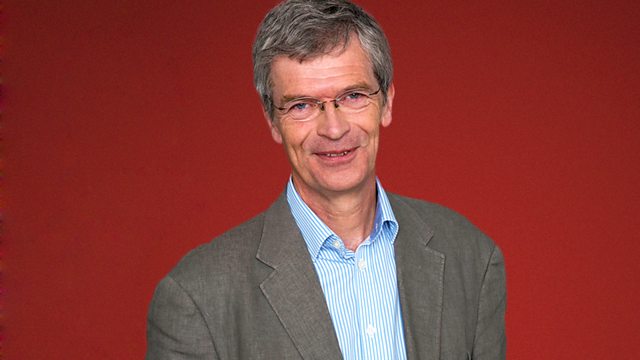 02/01/2016
Alyn Shipton's selection of listeners' requests includes the most contemporary of jazz sounds, instrumental, vocal and with crossover into other styles of music.
Performers:
Artist  Duke Ellington
Title  Harlem Airshaft
Composer Ellington
Album  Highlights of the Great 1940-42 Band
Label  Avid
Number  1143 CD 1 Track 14
Duration  2.59
Performers: DE, p, dir; Wallace Jones, Cootie Williams, Rex Stewart, t; Joe Nanton, Lawrence Brown, Juan Tizol, tb; Barney Bigard, Johnny Hodges, Harry Carney, Otto Hardwick, Ben Webster, reeds; Fred Guy, g; Jimmy Blanton, b; Sonny Greer, d. 22 Jul 1940

Artist  John Kirby
Title  I Love You Truly
Composer Carrie Jacobs-Bond
Album  The Biggest Little Band
Label  ASV Living Era
Number  CJ20
Duration  2.59
Performers: Charlie Shavers, t; Buster Bailey, cl; Russell Procope, as; Billy Kyle, p; John Kirby b; O'Neil Spencer, d.
 
Artist  Mel Torme / Marty Paich
Title  Goodbye Look
Composer Donald Fagen
Album  Dektette Reunion
Label  Concord
Number  4360 Track  7
Duration  5.47
Performers Mel Torme, v; Warren Launing, Jack Sheldon, t; Bob Enevoldsen, Lou McCreary, tb; Jim Self, tu; Ken Peplowski, Bob Efford, Gary Foster, reeds; Pete Jolly, p; Chuck Berghoferm b; Jeff Hamilton, d; Marty Paich, dir. 1988

Artist  Benny Goodman
Title  Benny Rides Again
Composer Eddie Sauter
Album  The Essential BG
Label  Proper
Number  Properbox 109 CD 3 Track 26
Duration  4.41
Performers Benny Goodman, cl; Alec Fila, Jimmy Maxwell, Cootie Williams, Irving Goodman, t; Lou McGarity, Red Gingler, tb; Skippy Martin, Gus Bivona, Bob Snyder, Georgie Auld, Jack Henderson, reeds; Bernie Leighton, p; Mike Bryan, g; Artie Bernstein, b; Harry Jaeger, d. 17 Nov 1940

Artist  Ray Anthony
Title  Panama
Composer Tyers
Album  Big Band Dixieland
Label  Capitol
Number  T 678 Side  1 T 1
Duration  4.55
Performers: Alton Hendrickson (guitar); Heine Beau, Leo Anthony, Gus Bivona, Matty Matlock (saxophone); Manny Klein, Conrad Gozzo , Zeke Zarchy, Charlie Teagarden (trumpet); Abe Lincoln, Elmer R. Moe Schneider, Francis L. "Joe" Howard (trombone); Paul "Scooby" Smith (piano); Nick Fatool (drums). 1955

Artist  Anoushka Lucas and the Humbolts
Title  When You're Away
Composer Lucas
Album  Left to My Own Devices
Label  Anoushka Lucas
Number  Track 6
Duration  4.49
Performers Anoushka Lucas, v: Phil Smith, t, Jacopo Milesi. g; Rick Buddulph, b; hris Lucas, d. 2011

Artist  Lars Estrand
Title  Sleep
Composer Lars Estrand
Album  Play Benny Goodman Vol 2
Label  Nagel Heyer
Number  Track 4
Duration  9.12
Performers: Ken Peplowski, ts; Lars Erstrand vib; Howard Alden, g; Mark Shane, p; Len Skeat b; Joe Ascione, d. 2009

Artist  Eddie Harris
Title  Listen Here
Composer Harris
Album  The Electrifying Eddie Harris.
Label  Atlantic
Number  SD 1495 Track 2
Duration  7.41
Performers: Eddie Harris, ts, varitone; Jodie Christian, p; Melvin Jackson, b; Richard Smith, d; Ray Baretto, perc. 1967.

Artist  Kate Westbrook
Title  Toad's Washerwoman
Composer Mike Westbrook
Album  Cuff's Clout
Label  Voiceprint
Number  VP 310 Track 5
Duration    7.43
Performers John Winfield, Kate Westbrook v; Peter King, Alan Barnes, as; Mike Carr, org; Steve Brown, d. Nov 2001.

Artist  Jacques Loussier
Title  Gymnopedie 1 Var 4
Composer Satie arr Loussier
Album  Gymnopedies / Gnossiennes
Label  Telarc
Number  83431 Track 9
Duration  3.42
Performers: Jacques Loussier, p; Benoit Dunoyer de Segonzac, b; Andee Arpino, d. 1998.